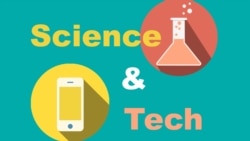 California has become the first U.S. state to approve plans to require newly built homes to include solar equipment.
The state's Energy Commission voted 5-0 to approve the new rules, which are to take effect in 2020. The rules will cover most newly built residential buildings up to three stories high.
The move is California's latest step aimed at reaching renewable energy targets and reducing greenhouse gas emissions.
California has set a goal of filling half of its electricity needs with renewable energy by 2030. Officials said they had reached 30 percent by the end of 2017. The state's Governor, Jerry Brown, plans to hold an international climate meeting in September.
The Energy Commission said the cost of adding solar equipment to a single-family home would be about $9,500. But, the group added that homeowners would save at least $19,000 in energy costs over 30 years.
The rules were approved after getting widespread support from builders, utilitycompanies and solar equipment manufacturers.
These are some of the 206,000 polycrystalline solar panels that make up the 540-acre site solar project in Lamar County near Sumrall, Miss., Wednesday, March 7, 2018. (AP Photo/Rogelio V. Solis)
Robert Raymer is the technical director for the California Building Industry Association. He says the action marks a step forward for the wider use of solar power in the U.S. "You can bet every other of the 49 states will be watching closely to see what happens," he told the Associated Press.
Solar companies praised the new requirements, which officials have said will likely raise demand for solar equipment in California by 10-15 percent.
Tom Werner is head of California-based solar company SunPower. He told Reuters the decision was another example of California environmental policy becoming a model for other states to follow.
The Solar Energy Industries Association called it a "historic decision for the state and the U.S." It estimated the action would produce "huge economic and environmental benefits," including bringing tens of billions of dollars into California.
California is already the nation's number one market for solar equipment sales. At least 5 million homes in the state are estimated to currently use solar power.
California-based company Tesla is marketing a solar roof, which was designed with tiles to look similar to a traditional roof. (Tesla)
But some individuals and groups criticized the new rules.
Some legislative and community leaders argued that Californians cannot afford to pay any more for housing in what is already an extremely high-priced market.
"That's just going to drive the cost up and make California, once again, not affordableto live in," said California Assemblyman Brian Dahle.
Severin Borenstein is an energy economist at the University of California, in Berkeley. He sent an email to the head of California's Energy Commission to urge the state to reconsider its decision.
Looking like a vineyard, 206,000 polycrystalline solar panels make up the 540-acre site solar project in Lamar County near Sumrall, Miss., Wednesday, March 7, 2018. (AP Photo/Rogelio V. Solis)
He expressed his belief that it is a mistake for California to approve such a policy instead of centering on efforts to develop large solar farms to produce renewable energy. He said these farms would cost much less to operate.
"Every energy economist I know is shaking their head at this," he told the Wall Street Journal. "In many ways, this is setting the wrong example," he added.
I'm Bryan Lynn.
Bryan Lynn wrote this story for VOA Learning English, based on reports from the Associated Press, Reuters and other sources. Mario Ritter was the editor.
We want to hear from you. Write to us in the Comments section, and visit our Facebook page.
______________________________________________________________
QUIZ
​_____________________________________________________________
Words in This Story
solar – adj. of or relating to the sun
residential – adj. of or relating to the places where people live
renewable – n. any naturally occurring source of energy, such solar or wind
greenhouse gas – n. carbon dioxide and other gases that scientists have linked to rising temperatures in Earth's atmosphere
emission – n. something released into the air, such as a gas
utility – n. organization that supplies the public with water, gas, or electricity
bet – v. to think that something will probably or certainly happen​
benefit – n. something that helps or gives an advantage
affordable – adj. able to be bought by most people
............................................
Ghanaian-American Who Rescued Families in Deadly Fire Leaves Heroic Legacy
A deadly apartment fire in New York City claimed 13 lives at the end of last year. But the death toll could have been higher were it not for the heroic actions of a 26-year-old Ghanaian immigrant who lost his life while saving others. VOA's Salem Solomon reports from New York.
..................................................
............................................
...................................................
NEWS AROUND
File photo
Farm chemicals 'pose a threat to public health'
national May 17, 2018 05:00
By PRATCH RUJIVANAROM
THE NATION
With decision due next week, academics call for ban on dangerous herbicides and pesticides.
ACADEMICS urged the government to prioritise the protection of people's health from the threat of chemical contamination and ensure a healthy environment in keeping with the county's pledge to pursue Sustainable Development Goals (SDGs).
The group of professors and researchers in the medical and environmental fields from Thailand's leading universities pressed two major demands on the authorities in an academic seminar titled "Academic truths on the controlling of hazardous chemicals: paraquat, glyphosate, and chlorpyrifos" at Chulalongkorn University yesterday.
The academics called on the relevant agencies to consider the banning of paraquat, glyphosate, and chlorpyrifos in Thailand and reform the country's agriculture in order to switch from chemical farming to more environmentally friendly organic farming.
Paraquat and glyphosate are widely used herbicides in Thailand, where chlorpyrifos is routinely used as a pesticide.
The deputy director of the Centre of Excellence on Environmental Health and Toxicology, Jutamaad Satayavivad, stated that people in Thailand have been facing "silent threats" from the intensive use of chemicals in the agricultural sector, especially paraquat which has been identified as a very hazardous substance when coming into direct contact with the human body.
Jutamaad revealed that not only can these chemicals have acute effects on health – the mortality rate for consuming paraquat is as high as 46.18 per cent – they also trigger severe chronic symptoms in humans. Recent studies revealed that prolonged exposure to these chemicals could significantly increase the risk of lung cancer and breast cancer.
Dr Thiravat Hemachudha, head of the Emerging Infectious Disease Health Science Centre at Chulalongkorn University's Faculty of Medicine, also revealed that many studies found that people who worked closely with these chemicals for a long period of time had 70 per cent more chance of suffering from Parkinson's disease.
Noppadon Kitana, head of the Biology Department at the Faculty of Science, Chulalongkorn University, said that in addition to the health threats from direct exposure to these chemicals, the continuous intensive use of herbicides and pesticides also caused severe chemical contamination in the ecosystem. Many studies, including his own, found high residues of paraquat, glyphosate, and chlorpyrifos in soil, water, vegetable, and aquatic animal samples.
"The findings of chemical contamination in food and the ecosystem prove that consumers are not safe from health threats caused by these chemicals, hence we would like to ask the government to solve this problem by banning these harmful substances once and for all," Noppadon said.
"Moreover, the government has the duty to ensure a clean environment and healthy living conditions for all citizens, under our obligations to the international community to follow the SDGs."
As the plan to ban these three commonly used farming chemicals has met with strong opposition from some groups of farmers, he suggested that the authorities and all stakeholders in the agricultural sector needed to move forward from chemical farming to organic farming. It has already been proved that chemical-free farming can guarantee similar or even higher yields than traditional ways of farming, he said.
Drug System Monitoring Mechanism Development Centre manager Dr Niyada Kiatying-Angsulee emphasised that when considering environmental and health policies, authorities must take a precautionary approach as an assurance that the environment and citizen's well-being would be properly protected.
The academics' request to the government has been made a week before the Hazardous Substance Committee will have to make a decision next Wednesday on whether the country should ban paraquat and chlorpyrifos and limit the use of glyphosate. "In this forum, we have provided much evidence of the dangers from these chemicals to the health, to the farmers, those who use the chemicals, their family members and even the consumers who eat unsafe food," Niyada said.
"So, we only hope that the relevant agencies will consider our information, judge from the scientific facts, and ban these harmful chemicals in order to protect the people from avoidable dangers to their health and well-being."
..................................................
EU still unhappy with Thai fishing
national May 17, 2018 06:00
By The Nation
The European Union has kept a yellow flag for Thailand over the country's illegal, unreported and unregulated (IUU) fishing problems, a source at the Agriculture and Cooperatives Ministry revealed on Wednesday.
The source said Agriculture and Cooperatives Minister Grisada Boonrach was already informed of the results from the EU's review of Thailand's performance.
A delegation from the EU visited Thailand last month to discuss anti-IUU efforts.
"Two issues behind the EU decision to not upgrade Thailand's anti-IUU ratings are fleet management and laws enforcement," the source said.
The EU apparently found discrepancies in boat categorisation at the Marine Department and expects to see strict laws enforcement, efficient management of administrative orders and clear timeframes.
The source said the EU wanted Thailand to achieve visible progress within four months.
Since 2015, Thailand has been slapped with a yellow flag for "shortcomings in its fisheries monitoring, control and sanctioning systems". If the EU were to issue a red flag, Thailand's seafood exports would be banned by EU members.
Deputy Prime Minister General Chatchai Sarikulya, who oversees a subcommittee on solutions to IUU, said the Fisheries Monitoring Centre (FMC) needed to upgrade its operations and staff.
"I have also assigned the Command Centre for Combating Illegal Fishing to send five staff to the FMC to help train and monitor the workforce there over the next three months," Chatchai said.
He said he also instructed the legal authorities, from the police to public prosecutors and courts, to boost coordination and efficiency.
"I expect to get clear and positive results by July," Chatchai said.
........................................................
FINISHED
May 17, 2018