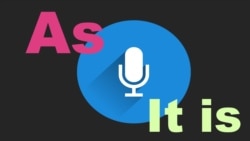 The older sister of Thailand's king says she will run for prime minister in elections to be held next month.
The move by Princess Ubolratana Mahidol breaks a long-held Thai tradition of keeping the royal family independent from politics. She is the sister of Thailand's current King Maha Vajiralongkorn, and the oldest daughter of former King Bhumibol Adulyadej.
On Friday, King Maha criticized his sister's action. He said it "conflicts with the country's traditions, customs and culture."
The 67-year-old princess was nominated Friday by the opposition Thai Raksa Chart Party. The party is linked to former Thai leader Thaksin Shinawatra and his sister, Yingluck Shinawatra. Each had served as Thailand's prime minister until they were ousted.
The Thai Raksa Chart Party was launched in November by relatives and supporters of the Shinawatras. Parties linked to the Shinawatras have won every Thai election in recent years.
The family still remains popular in many areas, especially in the rural northeastern provinces.
Leader of Thai Raksa Chart party Preecha Pholphongpanich, center, holds a picture of Princess Ubolratana at election commission of Thailand in Bangkok, Thailand, Friday, Feb. 8, 2019. (AP Photo)
Princess Ubolratana currently does not have the same official standing in Thailand as other members of the royal family. She had to give up her highest royal titles more than 40 years ago when she married an American man and moved to the United States. However, she is still very popular in Thailand and is commonly called and treated as a princess.
Because Thailand is a constitutional monarchy, the king and other royal family members are not supposed to get directly involved in politics. Traditionally, Thailand's royal family has had close ties to the military.
Princess Ubolratana confirmed her decision to run in a message on Instagram, saying she desires to "lead the country to prosperity."
Thailand's current prime minister is Prayuth Chan-o-cha. He is a former army chief who led the 2014 military coup that ousted the country's last elected government, led by Yingluck Shinawatra.
Thai Prime Minister Prayuth Chan-ocha leaves the government house in Bangkok, Thailand, Friday, Feb. 8, 2019. (AP Photo/Sakchai Lalit)
Prayuth also accepted on Friday the nomination as a candidate for prime minister from his military-backed party. He has been considered the front-runner for the March 24 elections. Observers say this is because his government has made changes to the constitution and election rules that make it difficult for political parties without military backing to win.
Some political experts say Ubolratana's entry could greatly change the campaign because she is a different kind of candidate. The Thai royal family enjoys a very high level of popularity and respect among the public. Thailand also enforces strict laws banning criticism of the king or other royal family members.
Allen Hicken is a political scientist at the University of Michigan who specializes in Southeast Asian studies. He called the decision a "game changer" for the race. "In the event Thaksin-aligned parties win the election, it makes it very difficult for the military and royalists to contest, protest, or seek to overturn the result," Hicken said.
I'm Bryan Lynn.
The Associated Press reported on this story. Bryan Lynn adapted the report for VOA Learning English. Caty Weaver was the editor.
We want to hear from you. Write to us in the Comments section, and visit our Facebook page.
_____________________________________________________________
Words in This Story
royal – adj. of or relating to a king or queen
title – n. name that describes someone's position or job
constitutional monarchy – n. system of government in which a country is ruled by a king and queen whose power is limited by a constitution
prosperity – n. the state of being successful usually by making a lot of money
contest – v. to say formally something is wrong or unfair and should be changed