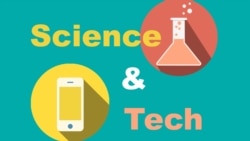 There have been many reports in recent years that warn of future job losses as machines replace humans in many industries.
Many companies, however, have denied they plan to use robots to replace workers. They say that, instead, machines will work along with humans to improve work processes. Some businesses have also said that many workers replaced by technology can be retrained to keep their jobs.
U.S.-based online seller Amazon is one company that has already added robot assistance to some of its warehouse operations. Now, a new report from Reuters news agency describes one Amazon process that could replace many humans.
In this Feb. 13, 2015 file photo, a worker places an item in a box for shipment, at an Amazon.com fulfillment center in DuPont, Washington.
Amazon has added new machines in warehouses that can fully load boxes in preparation for shipping, Reuters reported. The news agency says it got the information from two people who worked on the automation project for Amazon.
Goods marked with identifying information enter the machine on a moving belt. The machine has a computer system that recognizes each product and designs and creates a box to exactly fit its size and shape. The machine then places the products inside the box and marks the container for shipping.
An Italian technology company named CMC built the system called CartonWrap. Officials there did not comment for the story. But Reuters said people who worked on the Amazon project said the machines can process about 600 to 700 boxes an hour. This is about four to five times faster than humans could do the job.
The machines require one person to load products, another to refill the box material and a third to be available to fix possible issues with the machine, Reuters reported. Unlike people, machines can operate continuously without breaks.
The people involved in the project said Amazon has so far only used the machines at a small number of its 55 U.S. warehouses. Each warehouse employs about 2,000 people.
Amazon reportedly has considered putting the systems in many of its U.S. warehouses. If that happens, up to 24 jobs could be removed from each warehouse, Reuters reported. This could amount to more than 1,300 total cuts in jobs.
The news agency reported it is unclear when the machines might be added to additional warehouses. Such major deployments of new technology at companies generally take a long time because they require many tests and approvals.
A robot organizes containers at the 855,000-square-foot Amazon fulfillment center in Staten Island, one of the five boroughs of New York City, Feb. 5, 2019.
A spokeswoman for Amazon provided a statement to Reuters. "We are piloting this new technology with the goal of increasing safety, speeding up delivery times and adding efficiency across our network," the spokeswoman said. "We expect the efficiency savings will be re-invested in new services for customers, where new jobs will continue to be created."
Dave Clark, Amazon's top vice president of worldwide operations, tweeted about the Reuters report. He noted that the system being tested is good because it "makes packages smaller with less overall cardboard waste." And on the issue of technology replacing humans, he wrote: "For all this fear of lost jobs - the #1 issue for most of us is finding enough people to fill the jobs we have and the new ones we are creating."
Perhaps a diff headline.. AMZN tests tech that makes packages smaller with less overall cardboard waste...For all this fear of lost jobs the #1 issue for most of us is finding enough people to fill the jobs we have and the new ones we are creating... https://www.reuters.com/article/us-amazon-com-automation-exclusive-idUSKCN1SJ0X1 …

Exclusive: Amazon rolls out machines that pack orders and replace jobs

Amazon.com Inc is rolling out machines to automate a job held by thousands of its workers: boxing up customer orders.

reuters.com
72 people are talking about this
Amazon has been growing its worker base for years and is one of the largest U.S. employers. After facing criticism for low wages and long working hours, the company announced an increase in starting pay for all U.S. employees to $15 an hour. Amazon has already moved to automate part of its warehouse operations. For example, Amazon uses robot machines to price goods and transport products to workers in warehouses.
Last month, a Reuters reporter visited a fulfillment center in Baltimore, Maryland. Amazon officials there told the reporter that widespread automation is unlikely to happen quickly. A major reason for this is that Amazon and other businesses have failed to find the right kind of robotic hand. It has been difficult for companies to develop a robotic hand that can handle many different kinds of products with the same care and effectiveness as humans.
I'm Bryan Lynn.
Reuters news agency reported this story. Bryan Lynn adapted it for VOA Learning English. Caty Weaver was the editor.
How do you think machines will change the world of work in the future? Should technology be restricted to protect human jobs? Write to us in the Comments section, and visit our Facebook page.
Quiz - Report: Amazon Boxing Machines Work Much Faster than Humans
Start the Quiz to find out
_____________________________________________________________
Words in This Story
warehouse – n.large building for storing goods to be sold
automation – n.the controlling of something using machines and not people
belt – n.part of a machine that moves objects
delivery – n.the taking of things from one place to another
efficiency – n.a good use of time and energy, without wasting time and money
4 hours ago
English in a Minute: What's the Catch
......................................................
Lingohack
INTERMEDIATE LEVEL
EPISODE 190515 / 15 MAY 2019
Love symbol hidden in masterpiece
Learn language related to…
Paintings
Need-to-know language
restoring – bringing something back to its previous, better state
varnish –liquid that forms a shiny layer over a surface
painstaking – extremely careful
stroke – mark made by a paintbrush in one direction
Answer this…
What made the team think they'd find the Cupid?
Transcript
Enigmatic, serene - it's captivated generations of art lovers.
But experts in Dresden, who are restoring the masterpiece, have unveiled what they acknowledge is a completely new picture.
Gone, the old yellow varnish. In its place rich, bright colour. And now on the back wall - a painting within the painting.
Restorers removed layers of paint to reveal a long-lost Cupid. Painstaking, precise - each stroke exposing the original.
The team expected to find the Cupid. X-rays revealed it decades ago, though it was assumed Vermeer himself had painted it out.
But when they analysed the pigment layers, they realised it could only have been covered up after his death. It matters. That Cupid means that's a love letter.
Stephan Koja, Dresden Old Masters Gallery director
It has become so much more Vermeer. For me, it's so convincing what we found. It's such a strong, much stronger, painting that it has been before.
It'll take another year to complete the restoration, but the work in progress will be temporarily displayed.
A brief opportunity for the millions of people around the world who know and love the painting to acquaint themselves with a very different masterpiece.

Did you get it?
What made the team think they'd find the Cupid?
The image of the Cupid was revealed by X-rays a decade ago.
.........................................................
Jurin's first challenge: keep Democrats united
politics May 16, 2019 01:00
By THE NATION
New leader will have to deal with hot potato of whether to join the pro-junta camp or stay in opposition; Pheu Thai reaches out to him
LONG-TIME Democrat Party deputy leader Jurin Laksanawisit was yesterday elected to lead the country's oldest party amid political uncertainty both inside the party and in the post-election Parliament.
The 63-year-old takes the reins as the divided party heads into unknown and potentially dangerous territory.
The Democrat slid to fourth place in the recent election, winning only 52 seats in the House of Representatives, a result that puts the once-mighty party in the same league as the medium-sized Bhumjaithai party. The Democrats have, for nearly two decades, been one of the two largest parties in Parliament, alongside arch-rival Pheu Thai Party.
The previous Democrat leader, Abhisit Vejjajiva, stepped down less than two months ago following an election result that saw the party toppled in its Bangkok base.
Meanwhile, ideological divisions inside the party have emerged as a major point of concern. The party is reportedly divided into two camps with divergent views on whether to join the pro-junta bloc as part of a coalition, or to remain in opposition to maintain its traditional stance as a pro-democracy party.
During the past decade of political conflict, the Democrats had been widely criticised for not living up to the party's name and upholding democracy.
Jurin, who became the eighth leader of the party, winning with more than 50 per cent votes, has the tough task of charting its future political course.
Those who voted for Jurin included members wanting to join the pro-junta Phalang Pracharat bloc while the other group prefers to play an independent opposition role, a source in the party told The Nation.
Observers believed it was likely that the party would decide to join the pro-junta bloc. The party is expected to hold a meeting to make the decision next week.
In his vision speech yesterday before the vote, Jurin told members that the party would maintain its ideology of |parliamentary politics under democracy and constitutional monarchy. However, the party administration must be changed, which would involve adopting a modern approach to deal with the current disruption.
"Gone is the age of Superman. What's here is the Avengers," Jurin said, referring to the blockbuster superhero films. "All superheroes in the party must work together to be Democrat Avengers."
Speaking about the party's dismal performance in the elections, he said: "The leader must think about how to make it 100, 200, or more in future. The answer is that we Democrats have to stay united."
After Jurin's election as leader yesterday, Pheu Thai spokesperson Laddawan Wongsriwong urged the party as well as other undecided parties, including Bhumjaithai, to turn against the ruling junta and join Pheu Thai in forming a democratic coalition.
"Pheu Thai is willing to join forces with all neutral parties right now in order to pull the country out of economic recession and political crisis and bring prosperity to the country and the people."
Laddawan, citing her previous experience of being a Democrat member for over eight years, congratulated the Democrats on their leadership elections and said she had been impressed with Jurin as a high-quality human resource in politics.
Jurin was both gentle and visionary, she said, adding that he was a good coordinator who was perfectly fit to lead the Democrat Party now.
Meanwhile, Pheu Thai veteran politician Chalerm Ubamrung said he believed it was unlikely that the Democrats would join the pro-junta camp under Jurin's leadership.
"Jurin is a man of principle," he said. "Of all the four Democrat leader candidates, he is the one with the least likelihood of joining Phalang Pracharat. So, it is highly possible that Democrats will be split into two camps after this."
........................................................
The water of life
Thailand May 03, 2019 01:00
By Kitchana Lersakvanitchakul
THE NATION
Kui Buri district in Prachuab Khiri Khan has adopted the late Monarch's new agricultural theory on land and water management and is keen to show it off
His Majesty the late King Bhumibol Adulyadej had a long and happy relationship with Kui Buri district in Prachuab Khiri Khan province and today his new agricultural theory on land and water management is being applied here for the first time.
The water management system is called khok nong na – khok meaning a moulded mound, nong a catchment, and na a field. Here, when it rains, the water runs down from the Tenasserim hills into the first catchment. When that catchment overflows, the water goes to the second catchment and runs through a khlong sai kai (spiral filling canal) towards the third catchment and the loom khanom khrok (a small catchment dug along the canal) before ending in the field. Along this canal line, the flow is continuously decelerated by a fai or weir. Crops are planted in terraced fields between those catchments to ensure irrigation.
Kui Buri has developed its own khok nong na and it's known as the Kui Buri Model.
The district has long offered a range of homestay accommodation, but Viroj Soongying is the first resident to connect his homestay with the khok nong na model to promote sustainable tourism following the royal wisdom of the late King Rama IX.
Viroj, who lives in Baan Phubon, recently turned 50 though he looks considerably younger thanks, he says, to his love of cross-country mountain biking. Born and raised in Kui Buri, he left as a young man to work in the jewellery trade for 20 years, returning to his native land after learning about the late monarch's philosophy related to natural agriculture.
"I love eating local, wild and organic vegetables that are in season and grow organic vegetables on two rai of my land," says Viroj, who uses a further rai as a demonstration plot for the khok nong na model. "Climate change means that the world is heating up almost daily and we have to reduce the use of chemicals. This Kui Buri Model is a cooperation between three villages – Phubon, Yang Sue, and Ruam Thai."
Viroj is a mountain-biking coach for five students from the villages and also a member of a group actively promoting the King's philosophy for sustainable tourism. He has two homestays and also welcomes tourists to his own house.
"Visitors can learn the king's wisdom by themselves through digging catchments, planting vetiver grass and trees, and finding shellfish, shrimp fresh water fish in the reservoir. And when they've done that, they can relax over such healthy dishes as pineapple curry with mussels and pork ribs soup. A homestay is priced at Bt600 per person," says Viroj.
We start our stay by visiting the check dams built above Yang Chum Reservoir to store water for use as well as slow down the water flow to prevent flooding, maintain soil moisture and to provide water for the elephants that roam this area. The construction of check dams can be done at intervals and take the shape of a pond that is then connected with a pipeline system to disperse water and create moisture for the forest, which continues to serve as a food source for the elephants. We also spend time at the reservoir, which is wonderfully tranquil and demands to be photographed.
We have fried tilapia fish from the reservoir for our lunch and dinner. The freshwater fish, whose history dates back to Ancient Egypt, was introduced to Thailand by the late King in the 1960s. In 1965, the Thai monarch was looking for fish species with high nutritional value and which could breed fast to solve the problem of malnutrition among Thais in rural areas, and the tilapia fish from Japan was the species he chose. Later, the king bestowed the fish with the name "Pla Nil" from its English name "Nilotica" or Nile River fish.
Later, on the way to Kui Buri National Park to watch elephants and gaur and where, we are told, we are only allowed entry between 2 and 5pm, we stop off at a 1,500-rai meadow managed by the Department of Livestock and admire the tunnel formed by chamchuri trees and the herds of cows and flocks of sheep that graze here. Pine trees sway lightly in the background and the bucolic scene reminds me of happy times spent in rural New Zealand. The meadow had also been planted with ruzi and pangola – the highest-quality tropical grasses – which serve as forage for Phra Sawet Adulyadej Phahon, the first white elephant of King Rama IX.
Kui Buri National Park is a sight for sore eyes and we quickly climb into a ranger's vehicle for the almost eight-kilometre drive to our first stop. After a while we spot a family of three elephants and others in the far distance. After that, we drive on to Phu Yaisai, Payang Ranger Station and Pong Saladdai, spotting the occasional elephant and also some gaur. On our way back, the ranger receives a report of elephants near the path and we stop for a while until these magnificent beasts move away of their own accord.
Prior to the park's creation, villagers and elephants were at odds, with many conflicts turning tragic, even deadly. In the late 1970s, settlers migrated from all corners of Thailand to the area, establishing the village of Ruam Thai and cultivating pineapple where elephants had once roamed unimpeded. With fields of the fruit encroaching on what had been their territory, the animals began raiding farmlands, destroying crops, and leaving villagers furious. The killing of two elephants in 1997 – one poisoned, the other shot dead and burned – marked the peak of the conflict, attracting countrywide attention, including from King Bhumibol Adulyadej – the unquestionable patron of Thailand's conservation movement.
Upon the park's establishment in 1999, the king issued a special royal address calling for people to protect the elephants and their habitat: "Elephants should be in the forest. But we must ensure that there is enough food for them. In practical terms, we should create many small food plots spread around the forest in order to keep the elephants from invading the plantations and to help protect the elephants," he said.
And thus came the Conservation and Restoration of Kuiburi National Forest Project to conserve wild elephants and wildlife.
The following day, we head back to the national park but this time through a different entrance to see the stumps of sandalwood trees. Nine of the trees were cut for use in HM King Bhumibol Adulyadej's royal cremation ceremony, three for that of HRH Princess Galyani Vadhana, and a further three for the funeral rites of Somdet Phra Nyanasamvara Suvaddhana Mahathera, the 19th supreme patriarch of Thailand.
"Some Thai tourists sit and cry while hugging the stump," Viroj tells us.
We take the longest of the two routes to see the stumps and are led up the two-kilometre climb by park official Somnuek Klinhom, who tells us about the trees, insects and salt licks along the elephant trail.
"Kui Buri National Park has more than 200,000 sandalwood trees and is the first and only place that can grow sandalwood for the royal family's cremation ceremonies. Because of the dry evergreen forest, the timbers of the sandalwoods don't contract like in other places. For King Rama IX's cremation ceremony, a royal brahmin spent more than a month with us selecting the trees that met the criteria – they must be dead and aged over 100 years," says Somnuek.
...........................................................
FINISHED
May 16, 2562