A look at the best news photos from around the world.
1
Jessica Rodgers and neighbor Ray Arellana carry a stroller over downed power lines as they head to Rodgers' mother's home to check on damage, after a tornado tore though Jefferson City, Missouri, in the central United States.
2
An injured police officer leaves the area with the help of his colleagues after clashes with protesters in Jakarta, Indonesia, in this picture taken by Antara Foto.
3
Indian Prime Minister Narendra Modi (L) and president of the ruling Bharatiya Janata Party (BJP) Amit Shah celebrate victory in India's general elections, in New Delhi.
4
A dog waits for its owner outside a voting station, where Britain's Prime Minister Theresa May voted in the European Parliament Elections, in Sonning, Britain.
May 23, 201
News Words: Challenge
In Life (as in an Omelet) You Need to 'Break Some Eggs'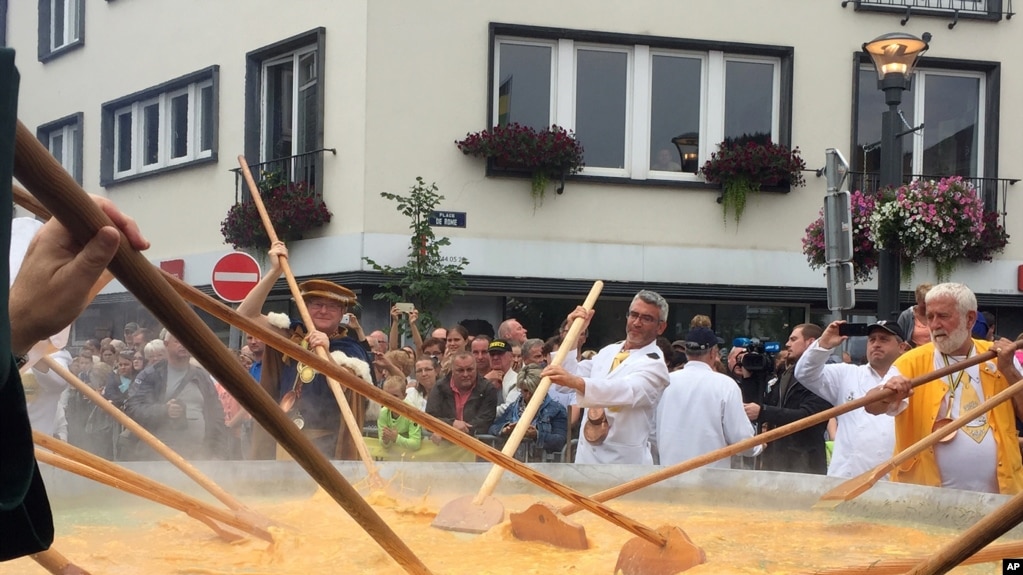 Cooks and volunteers stir eggs on an oversize pan at the 22nd Giant Omelet event in Malmedy, Belgium, August 15, 2017. (AP Photo/Daniela Berretta)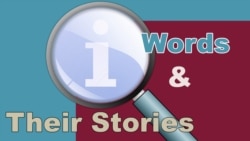 Now, Words and Their Stories from VOA Learning English.
On this program, we explore common expressions and idioms a little more in depth, Today, we discuss a popular and common food – eggs!
People who like eggs think they are egg-xecllent (excellent)! Egg-traordinary (extraordinary)!! Egg-mazing (amazing)!!!
Okay, that last one didn't really work.
So, let's talk about cooking with eggs.
In the mid-1970s, the U.S. American Egg Board -- a group that represents egg farmers -- wanted to create an advertising campaign that captured the usefulness and versatility of the egg. Its ad campaign, called "The Incredible, Edible Egg," told of all the health benefits and showed all the ways we can use eggs in our meals.
For a party or a snack, in a mousse or in a pack, making omelets for the gang, in a salad or merengue, for a treat right after play, in an elegant soufflé … the incredible, edible egg.
And it's true. We use eggs in so many different dishes. And they are one of the most common breakfast foods in the United States. We eat them sunny side up, scrambledor poached, fried on a sandwich or cooked with vegetables or cheese in an omelet.
a fried egg
And that brings us to this cooking-related idiom: "You can't make an omelet without breaking a few eggs."
We often say this as an answer to several different situations.
Here's one:
Let's say you have an important goal or task. Well, sometimes you must do unpleasant things in order to complete that task or meet that goal. You can say you had to break a few eggs (those are the unpleasant things) to make the omelet (that is the task or goal).
However, we usually use this idiom in the negative form.
A: What are you doing?! This place is a mess! The floor is covered with cardboard and paint! And what is that shiny stuff all over the new rug?!
B: It's glitter! I'm making some props for my next video project. It's going to be amazing!
A: But I can't walk across the floor! I can't even SEE the floor!
B: I know it looks bad. But, you know what they say: You can't make an omelet without breaking a few eggs!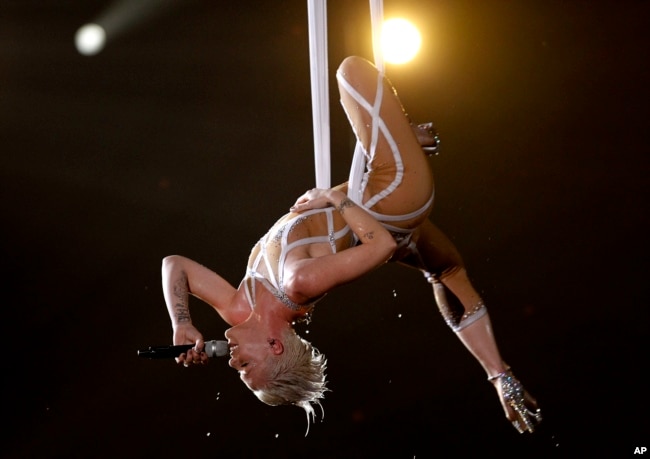 For her performance at the 2010 Grammy Awards called "Glitter in the Air," Pink probably wore a lot of glitter. At least, one would hope. (AP Photo/Matt Sayles)
Ok, here is another situation. Sometimes "You can't make an omelet without breaking a few eggs" means it is impossible to get something important done without creating a problem for someone else. So, the result may be good for you, but not for everyone.
Let's hear it used this way in a dialogue.
A: Our customers are not going to be happy if we move our company to a new city.
B: I've looked at the numbers. And moving is the only way we can grow and expand. Taxes are just too high here.
A: Well, they are still going to be really angry.
B: Look, you can't make an omelet without breaking some eggs.
Yet another situation involves an element of sacrifice. In order to get something good or useful, you must give up something else.
A: Look, I don't think I can give up sugar for one whole month.
B: Well, that's the only way you are going to lose the weight before your wedding.
A: Isn't there another way??
B: You can't make an omelet without breaking some eggs.
A: I don't want an omelet. I want a double-chocolate iced coffee with ice cream on top!
Now, let's end the show back on cooking. Making an omelet does require some skill. But boiling an egg does not. You boil some water and put an egg in. That is the recipe. So, if we say that someone can't even boil egg, we mean they cannot cook … at all!
And that's all the time we have for this Words and Their Stories.
Until next time … I'm Anna Matteo.
Do you have egg idioms in your language? Let us know in the Comments Section.
Anna Matteo wrote this story for VOA Learning English. Ashley Thompson was the editor. The song at the end is Leo Sayer singing "Can't Make an Omelet Without Eggs" from the movie The Missing Link.
______________________________________________________________
Words in This Story
idiom – n. an expression that cannot be understood from the meanings of its separate words but that has a separate meaning of its own
extraordinary – adj. extremely good or impressive
amazing – adj. causing great surprise or wonder : causing amazement
versatility – n. the quality or state of having many uses or being able to do many different kinds of things
edible – adj. fit to be eaten
scrambled – adj. to prepare (eggs) by stirring during frying
poach – v. to cook in simmering liquid
negative – adj. a proposition which denies or contradicts another : an expression (such as the word no) of negation or denial
glitter – n. very small, shiny objects used to decorate a surface
recipe – n. a set of instructions for making food
....................................................
Session

57

Welcome to English In A Minute. Give us a minute and we'll give you a hot tip about English. Grammar, vocabulary... there's so much to learn! And all taught by your favourite BBC Learning English staff!
Activity

1
5 ways to say bye like a Brit
Do you have a minute to spare to learn some English? Tom tells it like it is by explaining 5 ways to say goodbye just like the British! Give us 60 seconds and we'll give you the English!
Watch the video and complete the activity
_______________________________________________________________________

Did you like that? Why not try these?
_______________________________________________________________________
5 ways to say bye like a Brit
See you in a bit
See you in a bit means the same as 'see you later'. You could also say in a bit!

Have a good one
Have a good one means 'enjoy your free time'.

Are you off
Are you off means 'are you leaving?'

Catch you later
Catch you later means 'see you later'.

I'm going to shoot off
I'm going to shoot off means 'I'm going to leave'. You could also say I'm going to shootor I'm going to scoot.

____________________________________________________________________________________________
To do
Try our quiz to see how well you've learned today's language.
English In A Minute Quiz
3 Questions
Test your understanding of this lesson with our quiz!
..........................................................
Uphold your duties, King tells legislators
politics May 25, 2019 01:00
By The Nation Weekend
THEIR MAJESTIES the King and the Queen on Friday presided over the opening ceremony of the new parliamentary term following the election in March, with the King telling the MPs and senators to always keep in mind the importance of their duties for public interest.
"All your actions will have a direct impact on national security as well as on the well-being of the people," King Maha Vajiralongkorn said. "Thus, it is necessary that everyone cooperates in all missions with full capacity, prudence, and in good faith ..."
The King also extended good wishes to those engaged in parliamentary work as well as to the newly elected MPs as well as the senators.
The state ceremony to open the parliamentary term following the March election took place at the Foreign Ministry. In addition to the members of the House of Representatives and Senate, the event was also attended by members of the current government, including Prime Minister General Prayut Chan-o-cha, and dozens of ambassadors.
Among the MPs was Future Forward Party leader Thanathorn Juangroongruangkit, who had been suspended from duties the day before.
Dressed in official attire, Thanathorn attended the ceremony, as he still had the right to participate but not to vote after his suspension.
The suspension stemmed from a case involving the timing of Thanathorn's holding of shares in a media company. The case is before the Constitutional Court, which will decide whether to remove him from office.
Anti-junta protesters gathered in front of Bangkok's Art and Culture Centre to demonstrate over the legal action taken against Thanathorn.
Led by anti-junta figure Nuttaa Mahuttana, the protesters also vented their frustrations over other political issues, including the treatment of the anti-junta bloc that has gained significant numbers of MPs but may not be able to form a governing coalition.
The activists wore black to reflect their views on the state of Thai politics.
In a related development, the first Senate meeting also took place on Friday. The senators took their oaths of office and selected a speaker and two deputy speakers for the chamber.
Pornpetch Vichitcholchai had been the sole candidate for speaker. General Singhsuek Singhprai and Supachai Somcharoen had also been the sole candidates for the two deputy speaker positions.
Pornpetch was formerly president of the coup-installed National Legislative Assembly; Singhsuek was an NLA member and Supachai had been the president of the Election Commission.