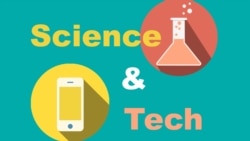 Researchers have developed a new machine system that they say can detect lung cancer as well as or better than doctors.
The system is powered by a deep learning algorithm that researchers from Google and Northwestern University created. Deep learning is a method of artificial intelligence or AI that teaches computers to learn by example.
The system is explained in a study published in the journal Nature Medicine.
The World Health Organization, or WHO, reports lung cancer is the most common form of cancer across the world. The WHO estimates that each year, lung cancer results in about 1.7 million deaths. Lung cancer has one of the worst survival rates among all cancers. However, as is the case with most cancers, survival rates can be greatly improved when the disease is caught early.
For many years, doctors have attempted to improve screening methods to detect lung cancer. The most common tool currently used is computed tomography or CT. A CT scan uses X-rays and a computer to make detailed images of bones, organs and other tissue inside the body.
Examples shown are images used to detect lung cancer. When examining a CT scan for diagnosis, the deep-learning model performed equal to or better than six radiologists, said the study published in Nature Medicine. (Nature Medicine)
Doctors who are trained to study CT images of tissue examine the scans to look for evidence of cancer. The process can involve hundreds of images.
The examination of CT scans to detect lung cancer has been shown to reduce death rates by 20 to 43 percent, the study said. But it also noted that the method also results in a high rate of false-positive or false-negative cancer diagnoses.
The new deep-learning system uses an algorithm and three-dimensional or 3D technology to examine the CT scans, Google reported on its website. The method works by learning how to detect signs of cancer from a large number of CT samples.
The study reports the system was tested on 6,716 cases with known diagnoses, in partnership with the National Cancer Institute. The system's overall success rate was 94.4 percent. When examining a CT scan for diagnosis, the deep-learning model performed equal to or better than six radiologists, the study found. Radiologists specialize in medical imaging to diagnose disease.
Google said in a statement, "We detected five percent more cancer cases while reducing false-positive exams by more than 11 percent compared to unassisted radiologists in our study."
Dr. Mozziyar Etemadi is a professor of engineering at Northwestern University. He helped lead the research. He said the use of 3D technology marks a big step forward in the CT examination process.
"AI in 3D can be much more sensitive in its ability to detect early lung cancer than the human eye looking at 2D images," Etemadi said. He added: "This is technical '4D' because it is not only looking at one CT scan but two - the current and prior scan - over time."
In this Thursday, Dec. 8, 2016 photo, Chinese doctor Peng Limei browses CT scans of lung cancer patients at the Jingdong Zhongmei private hospital in Yanjiao, China's Hebei Province. (AP Photo/Andy Wong)
Lily Peng is a product manager at Google's Brain AI Research Group. She spoke about the study's results during Google's I/O 2019 conference earlier this month. She noted that the deep-learning system was able to identify very small signs of lung cancer that are difficult for humans to detect.
Peng noted that the method can be especially helpful in predicting cancer in patients whose early scans do not show doctors signs of lung cancer -- even though cancer might be present. In such a case, a one-year break between CT scans could mean cancer could become very serious before being found on a second scan.
"Our model was able to detect these early signs – one year before the patient was actually diagnosed," Peng said. "And that year could translate to an increased survival rate of 40 percent for patients like this."
I'm Bryan Lynn.
Bryan Lynn wrote this story for VOA Learning English based on reports from Google, Northwestern University and Nature Medicine. Ashley Thompson was the editor.
We want to hear from you. Write to us in the Comments section, and visit our Facebook page.
Quiz - Researchers Say AI System Greatly Improves Lung Cancer Predictions
Start the Quiz to find out
Words in This Story
detect – v. discover or notice something
algorithm – n. set of steps that are followed in order to solve a mathematical problem or to complete a computer process
artificial intelligence – n. the ability of a machine to use and analyze data in an attempt to reproduce human behavior
screening – n. medical procedure to find out if a person has an illness by completing tests on them
diagnosis – n. a doctor's opinion of what is wrong with someone
three-dimensional – adj. having or seeming to have length, width, depth
sensitive – adj. able to measure very small changes
prior – adj. existing or happening before something else
translate – v. to turn into or make happen
.........................................................
English at Work
INTERMEDIATE LEVEL
The Interview
EPISODE 160706 / 06 JUL 2016
Tip Top Trading is the fastest-growing company in the plastic fruit sector, and Anna desperately wants to be a part of it. Her job interview for a position in sales is going to be a challenge. How will she cope?
Language for interviews
This programme focuses on useful language for job interviews.
Phrases from the programme:
A good example that comes to mind…
I'm particularly proud of…
Timekeeping is important to me.
Listening Challenge
What was Anna's role in the university debating society?
The answer is at the bottom of the transcript below.
Transcript
Narrator
Hold tight please! This is Anna, on a bus going to an interview for a job as a sales executive at Tip Top Trading – one of London's fastest growing companies. How are you feeling Anna?
Anna
Oh, a little nervous but I really want this job.
Narrator
Well don't worry Anna, as long as you say the right things, you'll be fine.
Anna
The right things!? Like what?
Narrator
You need to sell yourself, be confident, not arrogant and give examples. Like: A good example that comes to mind. I'm particularly proud of. Timekeeping is important to me.
Anna
Oh right. Thanks. Perhaps you can come with me?
Narrator
Sorry Anna, you're on your own now – but we'll be listening in. Look! You've just arrived. Good luck!
Paul
Come in. Hello, I'm Paul, the Manager of Tip Top Trading. And you must be….?
Anna
It's Anna.
Paul
Yes, very good. Thanks for coming. Now somewhere in this pile, I've got your CV…
Anna
Err, is that it there?
Paul
Oh yes, thanks Hannah. Your qualifications look impressive but what sales experience can you bring to our company?
Anna
I worked in a shop once.
Narrator: Ohhh Anna! Sell yourself. Give a good example!
Anna: Oh right…mmm….well a good example that comes to mind is when I was involved with a campaign to promote and sell a new range of clothes – I loved doing it and it was…
Denise: Oh sorry, excuse me, here's your tea Paul.
Paul: Thanks Denise. Now Anna, it looks like you've achieved a lot during your time at university. Could you give me an example of good team working during your time there?
Denise
Sorry! I forgot the sugar.
Paul
Thank you Denise.
Anna
Hmm, so you want an example? I was the treasurer of the debating society at university. That was OK I suppose.
Narrator
Come on Anna. Be more enthusiastic – the debating society is exciting!
Anna
I mean… I'm particularly proud of how I organised the finances for the debating society. We had a very small budget and I had to make decisions on what to buy.
Narrator
I like it! "I'm particularly proud of" - Positive but not boasting. You're doing well.
Paul
Very impressive – so you're a good planner Anna! We like organised people here... ooops, silly me. I seemed to have spilt tea over your CV.
Anna
Oh, do you need some help?
Paul
Oh no…I'm sure it'll dry out… carry on please…
Anna
Also… timekeeping is important to me…
Narrator
"Timekeeping is important to me" – that's good!
Anna
I always try to complete my work on time. At university I never handed my assignments in late.
Paul
That's good to hear. We like punctuality here…
Denise
Excuse me Paul. Sorry it's a bit late – but I thought you might like a biscuit with your tea.
Paul
Hmm thanks….oh lovely, custard creams… mmm. Now Hannah, finally I wanted to ask you what exactly made you apply for this job at this company?
Anna
Errrr… ooo… well. The reason I applied is….
Narrator
Yes, yes, yes Anna? Do you need a bit more time to think?
Anna
Errr…mmm…
Narrator
What's she going to say? How would you answer that? Join us next time to find out. Before we go, here's a reminder of some of the great lines Anna's used today… A good example that comes to mind I'm particularly proud of. Timekeeping is important to me. Until next time, bye bye! ·
Listening Challenge - Answer
What was Anna's role in the university debating society?
She was treasurer.
Try Next

...................................................
Remembering Prem
politics May 27, 2019 01:00
By THE NATION
Considered one of the most influential figures in Thai politics
PREM TINSULANONDA, president of the Privy Council and former premier, a statesmen widely regarded as the individual of greatest influence in Thai politics in recent memory, died yesterday of heart failure. He was 98.
Born in southern Songkhla province on August 26, 1920, to a bureaucrat father, Prem made good on his education to climb the social ladder.
He attended Maha Vajiravudh Songkhla, Suankularb Wittayalai and finally what became the Chulachomklao Royal Military Academy. Excelling in his studies, Prem said in a memoir he dreamed of becoming a physician, but the cost of a medical education was too dear.
His military education, however, brought him high social status. Ultimately he was chief adviser to His Majesty King Bhumibol and served as regent following the monarch's death until Crown Prince Maha Vajiralongkorn was formally named successor.
As a soldier, Prem saw action in the Franco-Thai war, World War II and the battle against communist insurgents in the country. His rise to the military elite paved the way for his entry into politics.
When Admiral Sangad Chaloryu brought down a civilian Democrat government in a coup following the massacre of student protesters at Thammasat University on October 6, 1976, Prem said he was unwittingly aligned with the putsch.
He was Second Army Region Commander at the time, overseeing a strategic area where communist insurgents were active.
Prem was named deputy interior minister in the government of General Kriangsak Chomanan and later served as defence minister and Army chief. He succeeded Kriangsak as prime minister in March 1980, remaining in the office for eight years.
He never contested an election, having been invited to serve as premier by elected politicians. Supported by the military, his regime was dubbed a "quasi-democracy" with its elected component. Prem survived two |coup attempts and multiple no-confidence motions in the House of Representatives.
Prem's tenure as PM ended with the 1988 election in which the Chat Thai Party emerged victorious and voters demanded that the premier's job go to an elected MP. Chat Thai leader Chatichai Choonhavan got the nod, only to be ousted in the next military coup, in 1991.
In a Thai-style political compromise, Prem was named to the Privy Council in 1988. He became its president a decade later, cementing a long-established bond with the monarchy. His strong connections to the Palace and military helped ensure he remained an influential figure in politics until the end of his life.
Prem was taken to hospital yesterday morning after failing to rise at his usual time of 5am, according to a source close to him.
Doctors at Phramongkutklao Hospital spent three hours trying to resuscitate him, but he died at around 8am. General Prem's royally sponsored bathing rite is scheduled for today at Wat Benchamabophit in Bangkok, his family announced.
....................................................
Hard-fought wins in lower house point to tough times ahead for next govt
Breaking News May 27, 2019 01:00
By KAS CHANWANPEN
THE NATION
THE RESULTS of the weekend's voting to fill the posts of speaker and deputy speaker of the lower house pointed to the pro-junta Phalang Pracharat Party taking a leading role in parliamentary politics, but its slender victory margins also signalled difficulties ahead for the administration.
The vote for speaker showed that Phalang Pracharat had won over the key undecided parties – Democrat and Bhumjaithai – and was poised to lead the coalition.
But the next administration, which would need maximum votes in the lower house to move policies forward, could face hurdles at every step.
Though the lower house speaker and deputy speaker positions went to Phalang Pracharat-backed figures, giving it the upper hand in Parliament, the wins were narrow and indicated possible future swings.
Democrat Chuan Leekpai triumphed over Pheu Thai candidate Sompong Amornvivat by 23 votes (258-235). The figure suggests some defections in the anti-junta bloc.
But in the vote for the position of first deputy speaker, veteran politician Suchart Tancharoen defeated first-time MP Yaowalak Wongpraparat from the fledgling Future Forward Party by just two votes (248-246).
The second deputy speaker's post went to Supachai Phosu, who secured 256 votes against 239 for Seri Ruamthai candidate Prasong Buranapong.
In such a tight situation, smaller parties that would back the Phalang Pracharat-led coalition are seen to have a significant leverage over the pro-junta party.
The Democrats and Bhumjaithai, who together have 103 MPs, look likely to gain a fair share of Cabinet portfolios.
The hiccup in the vote for speaker on Saturday could portend Phalang Pracharat's fate in the lower house.
Suchart reportedly was to run for speaker, but Phalang Pracharat had to nominate Chuan at the last minute, leading to some discontent among pro-junta MPs.
Apparently, in a struggle to overcome internal disagreement, the pro-junta bloc motioned for postponement of the speaker's election but failed when some pro-Suchart MPs voted against the move.
Aside from such internal challenges, it was also observed that the pro-junta camp would face strong opposition from Pheu Thai and Future Forward.
The elections of all speakers was expected to be completed in a single day, but the process dragged out to two full days, partly because the rival blocs locked horns and neither was prepared to give way.
Pro tem speaker Chai Chidchob had to adjourn the meeting a couple of times when they refused to back down.
Starting from when Phalang Pracharat attempted to postpone the election of the house speaker on Saturday, the two blocs debated for nearly two hours before Chai called a break.
Phalang Pracharat finally gave in and agreed that the chamber could vote to decide whether or not to defer the election.
The election on Saturday took more than eight hours and two other motions to elect the first and second deputy speakers were put off to yesterday.
Yesterday morning, Future Forward motioned for the candidates to give a "vision speech" before the vote, seeking to establish the credentials of its candidate, Yaowalak. But Chai, a highly experienced house speaker aligned with Phalang Pracharat, abruptly dismissed the proposal after the heated |atmosphere showed signs of worsening.
More wrangling followed, especially during the vote to choose the second deputy speaker. Pheu Thai MPs led by Cholnan Srikaew protested over ballots that bore an erroneous surname for the candidate. They also asked Chai to stop the referee from recording the vote count on video.
The MPs said the manner of the recording was suspicious and questioned whether the ballots had been marked to indicate the identities of the voters in order to secure "rewards" later on.
Chai disagreed with both motions despite heated debate and ordered the process to continue.
The elections yesterday also took more than eight hours.
......................................................
FINISHED
May 27, 2019