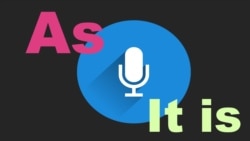 The United States has announced restrictions on Myanmar's military Commander-in-Chief and other military leaders over the killings of Rohingya Muslims in 2017.
The sanctions are the strongest measures the U.S. has taken to answer the killings of minority Rohingyas in Myanmar, also known as Burma.
The sanctions target military Commander-in-Chief Min Aung Hlaing, his deputy, Soe Win and two other top military leaders and their families. They were identified as commanders Than Oo and Aung Aung.
The officials are barred from entering the United States.
U.S. Secretary of State Mike Pompeo discussed the restrictions Tuesday in a statement. He said Myanmar had "taken no actions to hold accountable those responsible for human rights violations and abuses, and there are continued reports of the Burmese military committing human rights violations and abuses throughout the country."
FILE - In this Sept. 1, 2017, file photo, members of Myanmar's Rohingya ethnic minority walk past rice fields after crossing the border into Bangladesh near Cox's Bazar's Teknaf area. (AP Photo/Bernat Armangue, File)
​New information has been reported that Min Aung Hlaing ordered the release of soldiers found guilty of carrying out killings outside of the justice system. The killings took place at the village of Inn Din during the ethnic cleansing of the Rohingya in 2017.
Pompeo said the information was an "egregious example of the continued and severe lack of accountability for the military and its senior leadership."
The U.S. Secretary of State said, "The Commander-in-Chief released these criminals after only months in prison, while the journalists who told the world about the killings in Inn Din were jailed for more than 500 days."
The Inn Din killings were uncovered by two Reuters reporters, Wa Lone and Kyaw Soe Oo. The men spent more than 16 months in prison on charges of possessing state secrets. The two were released on May 6.
The U.S. announcement came on the first day of an international conference of government ministers on religious freedom. The event at the U.S. State Department in Washington also was attended by Rohingya representatives.
Pompeo said that the U.S. "is the first government to publicly take action with respect to the most senior leadership of the Burmese military."
He said the individuals were chosen because of their "involvement in gross violations of human rights."
A 2017 military attack in Myanmar led to more than 730,000 Rohingya Muslims fleeing to neighboring Bangladesh. U.N. investigators have said that Myanmar's operation included mass killings, rapes and destruction of property. They said that the actions were carried out with "genocidal intent."
A United Nations investigator said this month that fighters and security forces of Myanmar were committing human rights violations against civilians that may be considered additional war crimes.
Myanmar denounces the sanctions
A spokesman for the Myanmar military, Brigadier General Zaw Min Tun, told Reuters by phone that the military had not ignored the accusations. He said one army-led investigation in 2017 cleared security forces of all wrongdoing. Another is continuing.
"Right now we have an investigative committee ... to conduct a detailed investigation," he said. "They should value these facts."
He said the soldiers had been lawfully released.
A spokesman for the ruling National League for Democracy Party, criticized the decision to place sanctions on the country.
"This kind of action happened because they don't understand the real situation of Myanmar," he said, adding, Myanmar's leaders had not ignored human rights concerns.
I'm Anne Ball.
Anne Ball adapted this story from Reuters and VOA News for VOA Learning English. Mario Ritter Jr. edited it.
Let us know what you think of this story. Write to us in the comments section below.
_____________________________________________________________
Words in This Story
sanction – n. an action that is taken or an order that is given to force a country to obey international laws by limiting or stopping trade with that country, by not allowing economic aid for that country, — usually plural
accountable – adj. required to explain actions or decisions to someone — usually + to
commit – v. to do (something that is illegal or harmful)
ethnic cleansing – n. the practice of removing or killing people who belong to an ethnic group that is different from the ruling group in a country or region
egregious – adj. very bad and easily noticed
journalist – n. a person whose job is to collect, write and edit news stories for newspapers, magazines, television or radio
gross – adj. very large and offensive
intent – n. the thing that you plan to do or achieve : an aim or purpose
A look at the best news photos from around the world.
1
Boys jump into the water despite strong waves after a strong downpour at Manila's bay, Philippines.
2
Palace workers set the dining table, a copy of Queen Victoria's reign dessert table, on display, as part of a show at Buckingham Palace, in London.
3
The Cent pour Cent perform during a dress rehearsal of the 12th Fete des Vignerons, a show dating from the 18th century and performed once every generation celebrating wine and its culture, in Vevey, Switzerland, July 16, 2019.
4
The full moon rises behind roller coaster riders at the Worlds of Fun amusement park on the 50th anniversary of the Apollo 11 moon launch, in Kansas City, Missouri, July 16, 2019.
................................................
6 Minute English
INTERMEDIATE LEVEL
How your eyes predict your personality
EPISODE 190321 / 21 MAR 2019
Watch where you're watching! Apparently, where your eyes look can be used to predict things about your personality. Could this be the personality test of the future? Neil and Rob discuss how your eyes predict your personality and teach you related vocabulary.
This week's question
The letters 'AI' stand for Artificial Intelligence but what are the letters 'AI'? Are they
A) an abbreviation
B) an acronym, or
C) an initialism?
Listen to the programme to find out the answer.
Vocabulary
extrovert
someone who has a very outgoing personality, confident and socially comfortable.
introvert
someone who is shy and not comfortable in social situations and doesn't like being the centre of attention.
findings
the results and conclusions of research
unconstrained
without control or restriction
gaze
the way that someone looks at someone
figured out
understood something after studying it
Transcript
Note: This is not a word for word transcript
Neil
Hello and welcome to 6 Minute English. I'm Neil.
Rob
And I'm Rob.
Neil
Now, Rob, would you say that you are an introvert or an extrovert?
Rob
What a good question! Well, extroverts are confident in their personality. They're outgoing and comfortable in social situations. So, I would have to say that, if anything, I'm the opposite. I'm more of an introvert. I'm really quite shy. I feel uncomfortable in social situations. For example, if I go to a party, where I don't know anyone I usually feel very embarrassed and I find it impossible to start conversations with strangers.
Neil
But you do all of this on the radio and videos for Learning English, don't you? Some would say you have to be an extrovert to do what we do.
Rob
Ah! Well, maybe I'm pretending to be an extrovert to hide the fact that I'm an introvert. It's quite a common thing, you know.
Neil
Well, it might not be so easy to hide in the future because researchers have developed a computer program that can tell your personality from looking at where you look, by tracking your eye movements.
Rob
Wow! That sounds pretty hi-tech, and scary.
Neil
Well, we'll learn more shortly, but first a question on the topic of clever computers. The letters 'AI' stand for Artificial Intelligence but what are the letters 'AI'? Are they
A) an abbreviation
B) an acronym, or
C) an initialism?
Rob
OK, I thought that was going to be easy, but I think it's an abbreviation, isn't it?
Neil
Well, you'll have to wait to the end of the programme to find out! Sabrina Hoppe is a researcher at the University of Stuttgart. She was interviewed on the BBC Radio programme All In The Mind. She spoke about an experiment in which they tracked the eye movements of people in real situations. This is what she said about the research. Was she confident the experiment would work in the real world?
Sabrina Hoppe
The main finding in our study is that it is possible at all to just look at eye movements and then predict something about their personality. And before our study, it was not clear at all if this would be possible from eye movements in such an unconstrained real world setting.
Neil

So, was she confident this would work?
Rob
No, not really. She said that before the study it wasn't clear if it would be possible in an unconstrained real-world setting. Unconstrained here means that there wasn't strict control over the conditions of the experiment. It took place in the 'real-world' – so not in a laboratory.
Neil
The result of the experiment - or the finding, as she called it - was that by following eye movements, a computer programme was able to work out the personality of the subjects. Let's listen again.
Sabrina Hoppe
The main finding in our study is that it is possible at all to just look at eye movements and then predict something about their personality. And before our study, it was not clear at all if this would be possible from eye movements in such an unconstrained real world setting.
Rob
So how does the software work, for example, what are the differences in the eye movements of extroverts compared to introverts?
Sabrina Hoppe
We still don't really know in detail what makes the difference. We can only tell that there are differences and that we know computer programs that can pick up those differences. Maybe extrovert people look up a lot because they want to look at people's faces, whereas some super introvert person maybe just stares at their own shoes, if you want to take the extreme examples. So, probably it somehow changes gaze. But we only know that this information is there and somehow our program figured out how to extract it.
Neil
So how does it work?
Rob
Well, that's the strange thing. She said that she didn't really know, at least not in detail. She did say that our personality somehow changes gaze. Gaze is another word for looking at something. So maybe we gaze in different ways depending on our personality. Extroverts may look up more and introverts, like me, may look down more.
Neil
Yes, it was interesting that she said that she didn't know how it did it, but the program somehow managed to figure it out. The phrasal verb to figure something out means 'to understand or realise something'. Time to review today's vocabulary, but first, let's have the answer to the quiz question. I asked what are the letters AI? Are they
A) an abbreviation
B) an acronym
C) an initialism
Rob, what did you say?
Rob
I said A) an abbreviation.
Neil
Well sorry, no, AI is C), so to speak. It's an initialism. It's the first letters of the words 'artificial intelligence', but it's not pronounced like a new word, just the initial letters. Right, time now to review today's vocabulary.
Rob
Yes. We had the word extrovert. This describes someone who has a very outgoing personality. An extrovert is confident and socially comfortable.
Neil
By contrast, an introvert is someone who is shy and not comfortable in social situations and doesn't like being the centre of attention.
Rob
Our report today talked about the findings of some new research. A finding is something that has been learnt, discovered or indeed, found out. It is the conclusion that is reached.
Neil
Then we had unconstrained to describe the experiment which was not carried out in a controlled environment. So unconstrained means 'not limited or restricted'.
Rob
Our next word was gaze. This is a word that means 'our way of looking at something'.
Neil
Yes, the findings of the research suggest that our personality can affect our gaze.
Rob
And this was something the computer was able to figure out. To figure out means 'to study something and reach an answer to a particular question or problem'.
Neil
Right! Well, you know what I've just figured out?
Rob
Do tell!
Neil
It's time to bring this edition of 6 Minute English to an end. We hope you can join us again, but until then we are bbclearningenglish.com and you can find us on social media, online and on our app. Bye for now.
Rob

Bye-bye!
..................................................
Father of one of victims of #PraewaNineBodies died of broken heart: wife
Jul 18. 2019
The Nation file photo
By Supachai Phetthewi
The Nation
121 Viewed
The father of young woman killed by wealthy teenager Orachorn "Praewa" Devahastin Na Ayudhya in an expressway accident nearly nine years ago died of a broken heart and depression caused by the loss of his daughter, his wife said.
In an interview with The Nation on Wednesday, Suchada Palakul, said her husband, who was the family's breadwinner, developed depression and died about a year after the fatal accident that killed their daughter, Trong Sudthankit, and eight others.
The fatal accident has come back into the public attention, with social networkers using the hashtag #PraewaKaoSop (#PraewaNineBodies) and vowing to haunt her after the public were informed that she and her family had so far refused to comply with the Supreme Court's ruling to pay Bt19.8 million compensation to families of the victims.
Suchada said she believed Orachorn and her parents have been using delaying tactics.
She added that she was saddened to hear that Orachorn's lawyer saying there was no guarantee how much families of the victims would get paid because Orachorn's father is a retired official and Orachorn herself is unemployed.
"I think they are trying to buy time. I think they are wealthy enough to pay the compensation. The compensation for each victim is not high compared to the loss of life," Suchada said.
"Praewa" was aged just 17 when she crashed into the back of a public van operating the Thammasat University-Victory Monument route in Bangkok in December 2010, killing nine people and wounding six others.
Some of the survivors said on social media earlier this week that they still hadn't received any compensation, although the Supreme Court finalised the civil case against Praewa on May 8 and ordered her, her parents and the person who lent her the car to pay large sums to the wounded and deceased.
Social networkers became more angry when Orachorn's photo was shared, showing her during a wedding ceremony.
Suchada said the accident took place not long after her daughter graduated from Thammasat University and had started working at a firm with plans to study for a master degree later.
Suchada said her daughter went to see friends at Thammasat and Suchada and her husband went to pick her up at a BTS Skytrain station but they did not see her and could not contact her over the phone.
The parents were informed after they returned home that their daughter was among the nine persons killed in the accident.
Suchada said her husband became sad and withdrawn. He died about a year later.
Suchada said she had to struggle to survive and was eventually hired by a person she respects so earns enough to live.
She had to move out from her home in Charansanitwonge area to live near relatives so that she would not be too depressed and lonely.
Suchada said Praewa's parents visited her once at the funeral of her daughter but she was too sad to meet them so they left and she hasn't seen them since.
She said she respected the court's ruling but Orachorn and her parents instead declined to comply with the rulings.
Suchada said he would consult with her lawyer on what to do next.
"I would like to tell them to honour the court's ruling. We are ordinary people and we also respect the court ruling. You are from a higher class so you should honor the court's ruling. You should have a conscience and should feel for the families of those who have suffered such immense loss," Suchada added.
The families of the wounded and deceased filed a civil lawsuit against the defendants, initially demanding a total of Bt113 million, plus 7.5 per cent annual interest until the completion of payments. That has since shrunk to Bt19.8 million, plus interest, or about Bt80,000-Bt1.4 million for each victim.