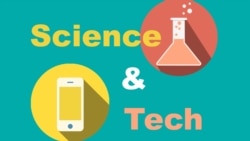 Researchers say they have discovered new details about the day an asteroid hit Earth and killed off the dinosaurs.
Scientists believe the asteroid struck the Earth about 65 million years ago near what is today Mexico's Yucatán Peninsula.
The force of the massive asteroid crash is estimated to have been equal to the strength of about 10 billion nuclear bombs. The U.S. Space Agency NASA has estimated the strike created a huge crater about 180 kilometers wide and 900 meters deep.
The event is believed to have caused widespread wildfires, earthquakes and ocean waves, or tsunamis. It also released chemicals into the atmosphere, leading to severe cooling that harmed many living things.
A portion of the drilled cores from the rocks that filled the crater. Scientists found melted and broken rocks such as sandstone, limestone and granite. This finding suggests that the impact vaporized these rocks forming sulfate aerosols in the atmosphere
Scientists blame this climate-changing event for causing the extinction of more than 70 percent of plant and animal life. In addition, all dinosaurs, that were not bird-like, died out.
The crater remained hidden until the late 1970s, when it was first discovered beneath the ocean by a team searching for petroleum. The theory about an asteroid causing the extinction of the dinosaurs was first presented by two American scientists in 1980.
Studies based on materials collected over the years from off the coast of the Yucatán Peninsula led most scientists to agree that an asteroid struck in that place. In 2016, a team went to the area to drill down into the ground beneath the crater to bring up rock samples.
One of the leaders of that team was Sean Gulick, a research professor at the University of Texas Institute for Geophysics. He also led a new study that researchers say provides more evidence and details about the destruction caused by the asteroid.
The study involved the examination of more than 130 meters of rock believed to have built up in the seconds and hours after the asteroid strike. The findings were recently published in the Proceedings of the National Academy of Sciences.
"It's an expanded record of events that we were able to recover from within ground zero," Gulick said in a statement. "It tells us about impact processes from an eyewitness location." He added that the rock record "offers the most detailed look yet" into the period immediately after the asteroid impact.
The researchers noted that the buildup of material was one of the largest in Earth's history. The materials and formations in the rocks provide evidence of what was happening in the environment right after the event.
Lead author of the study Sean Gulick, a research professor at The University of Texas at Austin Jackson School of Geosciences (right), with co-author Joanna Morgan, a professor at Imperial College London, on the International Ocean Discovery Program
By examining the rocks, the team found evidence that most of the material that filled the crater after the strike was produced where the impact happened. This included materials that were vaporized from the blast. Some of the material was carried in by seawater pouring back into the crater from the surrounding Gulf of Mexico.
The researchers also found evidence of burned material, sulfur and dust. They believe these substances were vaporized and entered into the atmosphere. They said that these substances blocked the sun's heat and caused the Earth to cool.
The team also found material they believe came from the fungal breakdown of wood within or just above layers of sand. This also showed signs of trees and plant life being drawn into the crater by resurging waters, likely caused by a huge wave, or tsunami.
An artist's interpretation is shown of the asteroid impact that scientists believe caused the extinction of the dinosaurs. (Credit: NASA/Don Davis)
Sean Gulick said the evidence suggests that a large heat blast, followed by a period of intense cooling killed off the dinosaurs. "We fried them and then we froze them," he said.
Gulick noted that the study provides clear evidence that the dinosaurs did not die from the asteroid impact. Instead, the research suggests they did not survive the resulting climate conditions.
"The real killer has got to be atmospheric," Gulick said. "The only way you get a global mass extinction like this is an atmospheric effect."
I'm Bryan Lynn.
Bryan Lynn wrote this story for VOA Learning English, based on reports from the University of Texas at Austin, PNAS and NASA. Mario Ritter Jr. was the editor.
We want to hear from you. Write to us in the Comments section, and visit our Facebook page.
Quiz - New Details on Asteroid Strike That Killed Off the Dinosaurs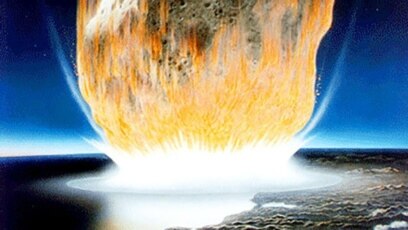 Start the Quiz to find out
Words in This Story
asteroid – n. a rocky object that goes around the sun like a planet
crater – n. a big hole
extinction – n. when a type of animal no longer exists
drill – v. make holes in hard materials with a machine
impact – n. the force or action of one object hitting another
location –n. a specific place
vaporize – v. to turn from a solid or liquid into a gas
fungal – adj. caused by a fungus
resurging – adj. the rising again into activity
.............................................
Non-alcoholic 'Mocktails' Growing in Popularity
In this January 17, 2019 photo, a bartender serves patrons of Sunshine mocktails at Sans Bar pop up bar at The Factory Luxe in Seattle, Washington.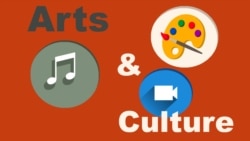 Five years ago, Lorelei Bandrovschi's friend urged her to stop drinking alcohol for a month. So to celebrate her 27th birthday, Bandrovschi agreed.
She never drank alcohol very much to begin with, so she thought it would be easy. It was, but she had not expected to learn so much about herself in the process.
"I realized that going out without drinking was something that I really enjoyed," Bandrovschi told The Associated Press.
That is how Listen Bar was born in downtown Manhattan, New York. At just under a year old, the bar that Bandrovschi opened is alcohol-free. It is one of a growing number of alcohol-free bars opening up around the United States.
Listen Bar is open once a month and it serves alcohol-free "mocktails," a play on alcoholic drinks called cocktails. Interest in such drinks is growing among young people more than ever before, especially women.
Amanda Topper is with the international market research company Mintel. She says fewer people overall are drinking alcohol in public places. Additionally, she says, the #MeToo movement against sexual abuse is leading women to find safer, more enjoyable bar environments.
Mocktails are not just appearing at alcohol-free bars. Traditional bars and restaurants are accepting the idea too.
Cat Tjan, 27, and Ammar Farooqi, 26, drink mocktails.
Traditional cocktails are mixed drinks of alcohol and other ingredients. Mintel reports that alcohol-free mixed drinks grew 35 percent as a drink choice at bars and restaurants from 2016 to this year. Topper said 17 percent of 1,288 people between the ages of 22 and 24 who drink away from home said they are interested in mocktails.
She says the interest is also led in part by two other things. They are the health and wellness movement, and the availability of higher quality ingredients as bar workers take mocktails more seriously.
"It really started a few years ago with the whole idea of dry January, when consumers cut out alcohol for that month," Topper said. It has since changed into a long-term movement and lifestyle choice, she noted.
Fred Beebe works at the restaurant Sunday in Brooklyn. Sunday is not alcohol-free, but Beebe helped create several mocktails menu using non-traditional ingredients.
Palo santo is one example. It is a tree native to Peru, Venezuela and Mexico's Yucatan Peninsula that is widely used in traditional medicines.
"Alcohol, for me, is not the most important part of a cocktail anymore," Beebe said. "The cool juices and … and mixtures and all that … makes a lot of the fun."
At the alcohol-free bar Getaway in the Greenpoint neighborhood of Brooklyn, mocktails go for $13 each. There is the Paper Train, with lemon juice, tobacco syrup, vanilla and San Pellegrino soda. Another mocktail there is called A Trip to Ikea. It is a mix of lingonberry, lemon, vanilla, cardamom and cream.
This image released by Saleina Marie Photography shows Marnie Rae Clark drinking a mocktail.

Getaway co-owner Regina Dellea says she and her business partner opened the bar after his brother, who was suffering from alcohol dependence, quit drinking.
"They missed having a space to hang out in at night, where you can meet up and just talk," she said.
Traditional suppliers are joining the movement. Beer companies are experimenting with alcohol-free selections. The United Kingdom based company Seedlip advertises itself as the world's first non-alcoholic spirits.
Chris Marshall of Austin, Texas, who stopped drinking alcohol in 2007, was once a drug and alcohol abuse specialist. He says the people he helped often shared their displeasure about not having an alcohol-free place where they could be social. So he opened one himself: Sans Bar in Austin. Now, there are Sans Bar sites all over the country, including Washington, D.C., Seattle and Nashville, Tennessee.
"We're taking out community spaces, coffee shops and places like that," said Marshall.
Marnie Rae Clark, who lives outside Seattle, was also an alcohol abuser. She has experienced the struggle of socializing without alcohol and started a website about the alcohol-free lifestyle in 2017. The 51-year-old established National Mocktail Week this year, and urges bars and restaurants to offer more mocktails.
"It's really about promoting inclusion and connection in the hospitality industry," she said.
I'm ­Dorothy Gundy.
And I'm Pete Musto.
Leanne Italie reported this story for the Associated Press. Pete Musto adapted it for VOA Learning English. Caty Weaver was the editor.
We want to hear from you. What kinds of non-traditional food and drink movements are growing in popularity in your country? Write to us in the Comments Section or on our Facebook page.
______________________________________________________________
Words in This Story
realize(d) – v. to understand or become aware of something
bar – n. a building or room where alcoholic drinks and sometimes food are served
ingredient(s) – n. one of the things that are used to make a food or product
consumer(s) – n. a person who buys goods and services
juice(s) – n. the liquid part that can be squeezed out of vegetables and fruits
beer – n. an alcoholic drink made from malt and flavored with hops
spirits – n. strong alcoholic drinks
social – adj. relating to or involving activities in which people spend time talking to each other or doing enjoyable things with each other
promoting – v. helping something happen, develop, or increase
hospitality – n. the activity of providing food and drinks for people who are the guests or customers of an organization
...............................................
6 Minute English
INTERMEDIATE LEVEL
Objectification
EPISODE 181101 / 01 NOV 2018
Impossibly attractive and implausibly perfect models in adverts and in movies and on TV you are much more likely to see naked or half-naked women than men. But there seems to be a trend to objectify men too. Are there any positive points to it or is it creating self-absorbed people? Listen to the discussion.
This week's question
On British TV, in which decade was a completely naked man first seen? Was it…
a) the 1940s
b) the 1950s
c) the 1960s
Listen to the programme to find out the answer.
Vocabulary
objectification
the noun for when we reduce a human being to an object, we don't think of them as a real person anymore
role model
someone whose behaviour is a good example that others want to copy
aspire to
aim to be, hope to achieve
detrimental
an adjective for something that is bad for you, something that has a negative effect
narcissism
the term for someone who is so obsessed with their own body and life that they don't care about anyone else
self-conscious (about their body)
someone embarrassed about their body losing confidence in themselves as a result

Transcript
Note: This is not a word for word transcript
Neil
Hello and welcome to 6 Minute English, I'm Neil.
Sam
And I'm Sam.
Neil
And in this programme we're looking at the word objectification.
Sam
Objectification is when we reduce people to objects.
Neil
An example of this is advertising and the media and in particular the way women have been shown. Impossibly attractive and implausibly perfect models in adverts and in movies and on TV you are much more likely to see naked or half-naked women than men.
Sam
Objectification can lead to issues in societysuch as inequality and discrimination. Objectification of women is a problem but what about the objectification of men?
Neil
Before we hear more, it's time for a question. Today's question is: on British TV in which decade was a completely naked man first seen? Was it…
a) the 1940s
b) the 1950s
c) the 1960s
What do you think Sam?
Sam
I'm going for the 60s.
Neil
I'll give the answer later in the programme. Now Sam, do you know the TV programme Love Island?
Sam
Yes, it's a kind of a dating show and all the contestants - men and women - spend a lot of time in their swimming costumes and they've all got perfect bodies.
Neil
Yes, that's right. It's a programme that seems equally to objectify men and women equally. But is that a bad thing? Dr Peter Lucas is Senior Lecturer in Philosophy at the University of Central Lancashire. He spoke on this topic on the BBC's Woman's Hour programme. What does he suggest might be the advantage of featuring men with 'perfect' bodies?
Dr Peter Lucas
If you look at the impact of TV series like Love Island for instance, the producers of that programme present that as, have described that as being aspirational for their audience. It's presenting role models, its presenting models that people are supposed to aspire to. Now many women, thinking about the male bodies that are on display there might think well, if it means that more men get off to the gym, look after themselves physically, surely that's a good thing.
Neil
So what might be an advantage of these highly fit athletic bodies on show?
Sam
Dr Lucas suggests that seeing those bodies might encourage men to go to the gym and work hard to improve their fitness and health and that could be a good thing.
Neil
Yes, the people in the programme are described as role models. A role model is someone whose behaviour is seen as a good example for others to copy.
Sam
I'm not sure the behaviour of the people in Love Island makes them good role models, but perhaps from the point of view of their physical fitness they give us something to aspire to. If you aspire to something, it's something you can aim for, something you want to achieve. Dr Lucas also used a related word, aspirational. The TV series Love Island was described as being aspirational. It shows a lifestyle that people would like to have, something they might aim to achieve.
Neil
But there are also dangers to encouraging people to get to the gym. Here's Dr Lucas again.
Dr Peter Lucas
But also it's likely to generate higher levels of narcissism, self-consciousness, becoming obsessive about your appearance. It's not particularly an attractive feature either in men or in women and I suspect that's impacting on men's behaviour in a way which is detrimental in the same sort of way that's been detrimental for women really, for decades.
Neil
He talks about behaviour that is detrimental, this means behaviour that has a negative impact. What behaviours does he say are detrimental?
Sam
If people become obsessed by their appearance it could lead to narcissism. This is a condition where you spend so much time focussing on yourself, your own looks, your own body that you stop caring about anyone else.
Neil
And because it's very very hard to get that kind of body it can also lead to people being very self-conscious. They might become embarrassed about their bodies and lose confidence in themselves as a result.
Right. It's almost time to review this week's vocabulary, but before that let's have the answer to the quiz. In what decade was the first naked man seen on British TV? Was it…
a) the 1940s
b) the 1950s
c) the 1960s
What did you say, Sam?
Sam
I said c) the 60s.
Neil
I'm afraid the revolution had come earlier than that. The correct answer is the 1950s. It was a 1957 documentary called Out of Step, part of which was filmed at a nudist colony. Now, time for our vocabulary.
Sam
Our first word was objectification. This is the noun for when we reduce a human being to an object. We don't think of them as a real person anymore. The verb is to objectify.
Neil
Someone whose behaviour is a good example that others want to copy is a role model.
Sam
When it comes to presenting 6 Minute English, you are my role model, Neil.
Neil
You're too kind, and I aspire to your level of professionalism, Sam. To aspire to - to aim to be, to hope to achieve.
Sam
That is related to the next word, aspirational. This adjective is used to describe the desire to improve parts of you life - for example, getting a better job or a better body. Aspirational TV programmes or adverts show lifestyles that people might want to be theirs.
Neil
Our next word is an adjective for something that is bad for you, something that has a negative effect. The adjective is detrimental.
Sam
We heard that aspiring to the perfect body can be detrimental because it might lead to narcissism. Narcissism is the term for someone who is so obsessed with their own body and life that they don't care about anyone else.
Neil
Achieving that perfect body is incredibly hard and impossible for most real people and not achieving it can make people overly self-conscious - which in this situation means that they can lose confidence in themselves.
Sam
That's all we have time for today. Do join us next time and remember you can find us on the website bbclearningenglish.com. Bye bye.
Neil
Bye!
...................................................
Ancient Chinese artefacts go on display at National Museum starting Monday
Sep 15. 2019
By Tanachai Pramarnpanich
THE NATION/NATIONPHOTO
806 Viewed
A grand exhibition of Chinese artefacts will be held from Monday (September 16) until December 15 at the National Museum near Sanam Luang in Bangkok.
The exhibition "Qin Shi Huang: The First Emperor of China and Terracotta Warriors" is being organised at a total cost of Bt60 million. More than 400 clay artifacts made 2,700 years ago, as well as special items exclusively from 14 Chinese museums, will be on display.
Two special sessions are scheduled on Monday and Tuesday (September 16-17), before normal sessions every Sunday to Wednesday from 9 am to 4 pm until December 15. Thai visitors will be charged a fee of Bt30 per person while foreigners will pay Bt200 per head.
+++
+++
+++
+++
+++
........................................................
FINISHED
September 16, 2019