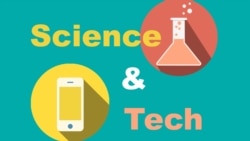 Scientists blame greenhouse gases for being a major cause of climate change around the world. This is because greenhouse gases trap heat in the atmosphere and make the planet warmer.
Higher temperatures have caused major environmental problems on Earth, scientific research shows. These problems include loss of sea ice, rising sea levels, loss of ocean life and more intense weather events. Such problems are predicted to worsen unless governments around the world take action to reduce greenhouse gases.
Carbon dioxide is one of the major greenhouse gases. Most of this heat-trapping gas is produced through human activities related to burning fossil fuels for electricity, heat and transportation. Several major industries have attempted to move away from fossil fuels in favor of cleaner energy solutions.
Now, a team of researchers has announced a successful experiment that turned carbon dioxide into useful liquid fuel. The research was led by scientists from Rice University in the United States and was supported by the U.S. Department of Energy.
Rice postdoctoral researcher Chuan Xia, left, and chemical and biomolecular engineer Haotian Wang, adjust their electrocatalysis reactor to produce liquid formic acid from carbon dioxide. (Photo by Jeff Fitlow/Rice University's Brown School of Engineering
The findings were recently published in Nature Energy.
The researchers created a device, called a reactor, that converts carbon dioxide into a pure form of formic acid. Formic acid is a substance found in ants and some other insects, as well as in many plants. It is used as an antibacterial material and in the processing of some kinds of clothing.
Haotian Wang led the research team. He is a biomolecular engineer at Rice University. He said in a statement that the results of the experiment were important because formic acid is a major carrier of energy. So, the substance can provide a way to reuse carbon dioxide and prevent it from being released into the atmosphere.
"It's a fuel-cell fuel that can generate electricity and emit carbon dioxide - which you can grab and recycle again," Wang said.
Other methods for turning carbon dioxide into formic acid require intense purification processes, Wang said. Such methods are very costly and require a lot of energy. The Rice University team said it was able to reduce the number of steps used in the traditional process to create a low-cost, energy-saving method.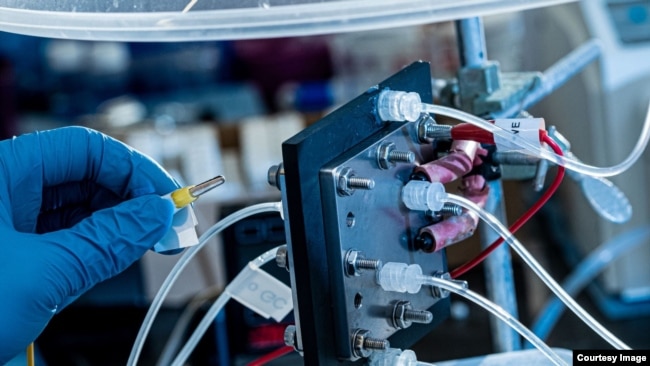 An electrocatalysis reactor built at Rice University recycles carbon dioxide to produce pure liquid fuel solutions using electricity. The scientists behind the invention hope it will become an efficient and profitable way to reuse the greenhouse gas and k
The researchers reported the reactor device performed with a conversion rate of 42 percent. This means that nearly half of the electrical energy can be stored in formic acid as liquid fuel.
The team said the reactor "was able to create formic acid continuously for 100 hours with little degradation" of the device's parts.
Wang said the reactor could easily be changed to produce other high-value products, including alcohol-based fuels.
The researchers noted that the technology could also be a big help in solving another major energy problem – how to store large amounts of power in small places.
Wang said formic acid can be used as a better storage material for hydrogen, for example. Hydrogen is seen as a possible new energy source to power automobiles and trains. Hydrogen combines with oxygen to produce electrical power, and only releases water and steam into the atmosphere.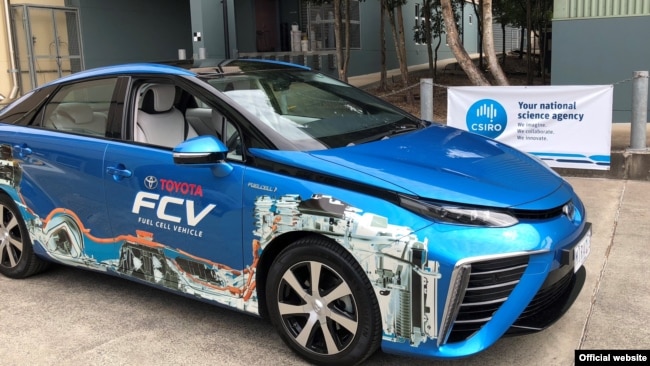 A Toyota Mirai fuel cell vehicle is shown ready to be fueled with CSIRO-produced hydrogen. (Source - CSIRO)
The researchers said their findings suggest formic acid "can hold nearly 1,000 times the energy as the same amount of hydrogen. Since hydrogen is difficult to shrink down and store, it currently presents "a big challenge for hydrogen fuel-cell cars," Wang said.
He added that the team plans to keep working to improve the process. The team also aims to reduce the cost in hopes of bringing the technology to places around the world to help fight climate change.
"The big picture is that carbon dioxide reduction is very important for its effect on global warming," Wang said. "If the electricity comes from renewable sources like the sun or wind, we can create a loop that turns carbon dioxide into something important without emitting more of it."
I'm Bryan Lynn.
Bryan Lynn wrote this story for VOA Learning English, based on reports from Rice University, the Brookhaven National Laboratory and Nature Energy. Ashley Thompson as the editor.
We want to hear from you. Write to us in the Comments section, and visit our Facebook page.
Quiz - Researchers Find Way to Turn Carbon Dioxide into Valuable Fuel
Words in This Story
fossil fuel – n. a fuel, such as coal, oil, or natural gas, that is formed in the earth from dead plants or animals
emit – v. send out gas, heat, light, etc. into the air
grab – v. take hold of something
degradation – n. a worsening of quality
challenge – n. a difficult task or problem : something that is hard to do
renewable – adj. any naturally occurring source of energy, such solar or wind
loop – n. the repeating of something over and over
...........................................
Coal-Rich Wyoming Has High Hopes for Carbon-Capturing Technology
In this July 27, 2018, file photo, the Dave Johnson coal-fired power plant is silhouetted against the morning sun in Glenrock, Wyo. (AP Photo/J. David Ake, File)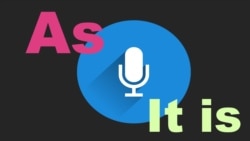 Wyoming is, by far, the largest coal producing area in the United States. In 2017, mining operations across the state dug out more than 316 million tons of coal.
The town of Gillette, in the northeastern part of Wyoming, has a long history of coal mining. But in July, about 600 mine workers lost their jobs when the owner of two local mines went out of business.
Workers were shocked when the mines - two of the country's largest – closed halfway through a workday with no warning.
Melissa Peterson Worden was one of those workers. "It is the thing they said would never happen," she said about her job with the mining company Blackjewel. "And it happened."
On the morning of July 1, Blackjewel sought bankruptcy protection in court. But when the company failed to get emergency financing to keep operating, the mines closed down later that day. They have not re-opened since.
In a Jan. 21, 2016, file photo, the Belle Ayr Mine stands near Gillette, Wyoming. (AP Photo/Mead Gruver, File)
Blackjewel's bankruptcy is one example of the changes taking place in the U.S. electric power industry. Over the past 10 years, more than half of the nation's 530 coal-fired power stations have closed or announced plans to do so. That information comes from an environmental group, The Sierra Club.
The reduction in coal power plants came as cleaner and less costly power technologies continued to increase.
The coal industry's problems have also affected other parts of the country, including Appalachia. Appalachia gets its name from the Appalachian Mountains. It is considered the center of America's coal industry.
The economic downturn has affected Wyoming less than Appalachia. One reason for this is because coal is very easy to mine in Wyoming's Powder River Basin. In this area, huge pieces of coal sit just below the Earth's surface.
Robert Godby is the director of the University of Wyoming's Center for Energy Economics and Public Policy. He said companies with mines in the Powder River Basin were thought to be safe from a downturn because the businesses were so profitable.
.......................................................
6 Minute English
INTERMEDIATE LEVEL
Faking it: Computers that spot a real smile
EPISODE 190919 / 19 SEP 2019
Introduction
Sometimes it can be difficult to tell if someone is really smiling or the smirk on their face is fake. But now there are computers that are able tell real smiles from fake ones better than humans can. How do they work and what are the benefits? It's something Neil and Sam are discussing in 6 Minute English - as well as teaching you some useful vocabulary that will hopefully bring a smile to your face.
This week's question
The expressions we can make with our face are controlled by muscles. How many muscles do we have in our face? Is it:
A: 26
B: 43
C: 62
Listen to the programme to find out the answer.
Vocabulary
facial
adjective to do with the face
to infer
to come to a decision about something using the information you have, which may not be complete
in real time
at the same time as, without delay
to induce
to cause something to happen
genuine
real, not fake
to figure out
to calculate, to work out
Transcript
Note: This is not a word for word transcript
Neil
Hello. This is 6 Minute English, I'm Neil.
Sam
And I'm Sam.
Neil
It's good to see you again, Sam.
Sam
Really?
Neil
Yes, of course, can't you tell by the way I'm smiling?
Sam
Ah well, I find it difficult to tell if someone is really smiling or if it's a fake smile.
Neil
Well, that's a coincidence because today's programme is all about how computers may be able tell real smiles from fake smiles better than humans can. Before we get in to that though, a question. The expressions we can make with our face are controlled by muscles. How many muscles do we have in our face? Is it:
A: 26
B: 43
C: 62
What do you think, Sam?
Sam
No idea! But a lot, I'd guess, so I'm going with 62.
Neil
OK. Well, we'll see if you'll be smiling or crying later in the programme. Hassan Ugail is a professor of visual computing at the University of Bradford. He's been working on getting computers to be able to recognise human emotions from the expressions on our face. Here he is speaking on the BBC Inside Science radio programme – how successful does he say they have been?
Professor Hassan Ugail
We've been working quite a lot on the human emotions, so the idea is how the facial muscle movement, which is reflected on the face, through obviously a computer through video frames and trying to understand how these muscle movements actually relate to facial expressions and then from facial expressions trying to understand the emotions or to infer the emotions. And they have been quite successful in doing that. We have software that can actually look at somebody's face in real time and then identify the series of emotions that person is expressing in real time as well.
Neil
So, have they been successful in getting computers to identify emotions?
Sam
Yes, he says they've been quite successful, and what's interesting is that he says that the computers can do it in real time. This means that there's no delay. They don't have to stop and analyse the data, or crunch the numbers, they can do it as the person is talking.
Neil
The system uses video to analyse a person's expressions and can then infer the emotions. To infer something means to get an understanding of something without actually being told directly. So, you look at available information and use your understanding and knowledge to work out the meaning.
Sam
It's a bit like being a detective, isn't it? You look at the clues and infer what happened even if you don't have all the details.
Neil
Yes, and in this case the computer looks at how the movement of muscles in the face or facial muscles, show different emotions. Here's Professor Ugail again.
Professor Hassan Ugail
We've been working quite a lot on the human emotions so the idea is how the facial muscle movement, which is reflected on the face, through obviously a computer through video frames and trying to understand how these muscle movements actually relate to facial expressions and then from facial expressions trying to understand the emotions or to infer the emotions. And they have been quite successful in doing that. We have software that can actually look at somebody's face in real time and then identify the series of emotions that person is expressing in real time as well.
Neil
So, how do the computers know what is a real or a fake smile? The computers have to learn that first. Here's Professor Ugail again talking about how they do that.
Professor Hassan Ugail
We have a data set of real smiles and we have a data set of fake smiles. These real smiles are induced smiles in a lab. So, you put somebody on a chair and then show some funny movies and we expect the smiles are genuine smiles. And similarly we ask them to pretend to smile. So, these are what you'd call fake smiles. So, what we do is we throw these into the machine and then the machine figures out what are the characteristics of a real smile and what are the characteristics of a fake smile.
Neil
So, how do they get the data that the computers use to see if your smile is fake or genuine – which is another word which means real?
Sam
They induce real smiles in the lab by showing people funny films. This means that they make the smiles come naturally. They assume that the smiles while watching the funny films are genuine.
Neil
And then they ask the people to pretend to smile and the computer programme now has a database of real and fake smiles and is able to figure out which is which.
Sam
Figure out means to calculate and come to an answer
Neil
Yes, and apparently the system gets it right 90% of the time, which is much higher than we humans can. Right, well before we remind ourselves of our vocabulary, let's get the answer to the question. How many muscles do we have in our face? Is it:
A: 26
B: 43
C: 62
Sam, are you going to be smiling? What did you say?
Sam
So I thought 62! Am I smiling, Neil?
Neil
Sadly you are not, you are using different muscles for that sort of sad look! Actually the answer is 43. Congratulations to anyone who got that right. Now our vocabulary.
Sam
Yes – facial is the adjective relating to face.
Neil
Then we had infer. This verb means to understand something even when you don't have all the information, and you come to this understanding based on your experience and knowledge, or in the case of a computer, the programming.
Sam
And these computers work in real time, which means that there's no delay and they can tell a fake smile from a genuine one, which means a real one, as the person is speaking.
Neil
They made people smile, or as the Professor said, they induced smiles by showing funny films.
Sam
And the computer is able to figure out or calculate whether the smile is fake or genuine.
Neil
OK, thank you, Sam. That's all from 6 Minute English today. We look forward to your company next time and if you can't wait you can find lots more from bbc learning english online, on social media and on our app. Goodbye!
Sam
Bye!
....................................................
Sep 23. 2019
Ashton by Ananda Development
By Somluck Srimalee
The Nation
For homebuyers looking for lucrative deals, this might be the time to invest when many property firms are launching special promotion campaigns to sell residential projects that could not be transferred to previous customers who could not get loans due to the new loan-to-value (LTV) regulations.
According to a Nation survey, a number of property firms have launched campaigns to resell residential projects that had already been sold to customers who had to back out because they could not get loan approval from commercial banks.
For example, Ananda Development Plc launched its latest campaign to sell condominium units priced at between Bt1.29 million and Bt25.9 million per unit, most of which had already been sold. However, the original customers could not go ahead with the transaction as they could not get loans so the company has had to launch a fresh resale campaign. The campaign offers customers 100 per cent loan from commercial banks.
Ananda Development Plc has put residential property worth Bt15 billion, which the both resale and inventories, for sale under this campaign.
The Park Land Charan-Pinklow also offers condominium units for resale after the previous buyers pulled out. The company is offering free transfer fee and buyers will get 100 per cent of loan-to-residential value. The residence offers a starting price of Bt2.27 million per unit.
"After the LTV measure came into effect, up to 20 per cent of our customers' loan applications were rejected by commercial banks. We have to resell the units that could not be transferred to customers again," Sena Development Plc's deputy chief executive officer, Kessara Thanyalakpark, said recently.
The Bank of Thailand tightened mortgage regulations this year after it found signs of vulnerability to bad loans in the property sector.
A source from property firm said that the resale units will offer a price lower than the market price as the property firm had got the down payment from existing customers. This is the reason the resale units are priced lower than the new units, the source explained.
"Property firms have to launch their campaigns to speed up their sales in the rest of this year when the property market has continued to drop," the source said.
.................................................
KTB vows its 'Eat, Shop, Spend' website will not crash
Sep 23. 2019
Credit: KTB

By The Nation
Payong Srivanich, president and CEO of the state-owned Krungthai Bank (KTB), said that since many businesses and individuals are interested in joining the "Eat, Shop, Spend" scheme, the registration deadline will be extended to November 15.
He added that the website has the ability to allow one million registrations daily, so the chance of it crashing is very slim. However, he said, only the first 10 million applicants will be provided with travel subsidies, provided they declare where they are headed and that their destination is not in their hometown.
Those seeking credit or cash handouts from the government must be at least 18 years old, hold Thai nationality, have a national ID, a smartphone and an email address.
After registering, applicants will receive a confirmation SMS within three days, and they can start using the privileges via the e-wallet application within 14 days after getting the message. There are two account channels in the app: "G-wallet 1" is for purchasing goods and services in specified provinces; while "G-wallet 2" gives users discounts on foods, drinks, accommodation or purchases made at shops that have joined the project. This offer is valid until November 30.
In "G-wallet 1", users are given Bt1,000 credit, while users of "G-wallet 2" get 15 per cent cashback on total spending, but no more than Bt4,500 per person. Those travelling under the scheme will also get a 15
............................................................
FINISHED
September 23, 2019