A new device is helping those who are blind to see. It does this in a new way by helping them experience the world around them.
Jason Esterhuizen lost his eyesight after a car accident. He never thought he would be able to see light or movement again. But now with the movement of a switch, his world suddenly grew brighter.
He says,
"I still can't put it into words. I mean from being able to see absolutely nothing, it's pitch black, to all of a sudden seeing little flickers of light move around."
It is not full or normal sight, but Esterhuizen can move about in the world around him.
Dr. Nader Pouratian is one of the researchers at the University of California at Los Angeles Medical Center who worked on the new technology.
"Being able to tell where a doorway is, being able to tell where the sidewalk begins or ends or where the crosswalk is, are all extremely meaningful events that can help these people regain some form of independence.
The new technology uses several parts. One is a small device placed in the brain. The other parts are a video camera on sunglasses and a processing device that can be carried in a person's clothes. When the user points the camera, a signal goes to the processor and then back to the glasses. The glasses then communicate wirelessly with the device in the brain. The information causes a pattern to develop in the part of the brain called the visual cortex. The pattern helps users detect, or see, movement and shapes of light. And it all happens in seconds.
Pouratian says this technology is a first.
"We basically have the video camera and the video processing unit functioning or performing the functions of what the eye normally does."
Esterhuizen is one of just two people in the U.S. testing this technology. He describes what he sees.
"There's little white dots on a black background. It's like looking up at the stars at night."
The technology — called Orion — is manufactured by a company called Second Sight. It's being tested at the UCLA Medical Center in California and the Baylor College of Medicine in Texas.
Esterhuizen says the results are amazing.
"Someone moving across the room, walking past me or walking away from me, or it's a light against the wall. It was just amazing to have some form of functional vision again."
He adds that now he can do everyday activities around his home that he once could not. It is easier to walk outside.
"Crossing the road is much easier and much safer for me because I can look down and just follow the white line that's painted on the road."
The researchers believe that one day this technology could help people who have lost their vision because of illnesses like glaucoma or diabetes. It may also help those with poor vision or who were born blind.
I'm Anne Ball.
Carol Pearson wrote this story for VOA News. Anne Ball adapted it for VOA Learning English.
What do you think of this story? We want to hear from you. Write to us in the Comments Section.
Blind Man Given a Chance to See
Start the Quiz to find out
Words in This Story
switch - n. a small device that starts or stops the flow of electricity to something (such as a lamp or a machine) when it is pressed or moved up and down
pitch black – adj. completely dark
flickers – n. (plural) a quick and unsteady movement of light
sidewalk – n. a usually concrete path along the side of a street for people to walk on
crosswalk – n. a marked path where people can safely walk across a street or road
pattern – n. a repeated form or design especially that is used to decorate something
..........................................................
NASA Preparing Moon Water Exploration Mission
This illustration provided by NASA on Friday, Aug. 16, 2019, shows a proposed design for an Artemis program ascent vehicle leaving the surface of the moon, separating from a descent vehicle. (NASA via AP)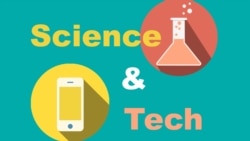 The U.S. space agency NASA has set a goal to return humans to the moon by 2024.
As part of preparations NASA plans to send exploration vehicles to the moon to examine the planet's huge water supply. The effort will follow up on a 2009 mission that confirmed the presence of water beneath the moon's surface.
That mission, called LCROSS, sent a rocket crashing into the moon's south pole. The crash sent debris flying from the moon's surface and identified a large collection of water ice.
LCROSS was a major development in discovering this important resource on the moon.
This artist's rendering depicts the LCROSS spacecraft and Centaur separation. (Credit: NASA)
NASA Administrator Jim Bridenstine called the LCROSS mission "a game changer." He said the U.S. "should have immediately as a nation changed our direction to the moon so we could figure out how to use it."
He spoke with Reuters news agency.
Bridenstine said the moon holds billions of tons of water ice. Experts have said the exact amount of water on the moon is not known. They have also said it is unclear whether the water is present in large pieces of ice or combined with moon soil.
So to learn more, NASA is working with a few companies to put exploratory vehicles on the moon's surface by 2022.
Jack Burns is the director of the Network for Exploration and Space Science at the University of Colorado. He told Reuters it is important for such vehicles to get to the moon. They will be able to search for water, drill into the surface, and attempt to find ways to bring the water out.
Scientists say the water could be very useful in future activities on the moon. For example, they believe it may be possible to one day break down the water into its two main parts, hydrogen and oxygen. This could possibly be used to provide fuel for missions to deeper parts of the solar system.
A photo taken on May 13, 2019 shows a view of the moon in Cannes, southern France. - The Moon is steadily shrinking, causing wrinkling on its surface and quakes, according to an analysis of imagery captured by NASA's Lunar Reconnaissance Orbiter (LRO) pub
Tony Colaprete was one of the main investigators for the LCROSS mission. He told Reuters that in the final weeks before the launch, the project experienced "a bad rush to the finish line."
"We wanted to make as large of a hole as possible to get as many materials out of the shadows and into the sunlight," Colaprete said. He said the fast-moving mission used some technology that had never been used in space before.
Colaprete added that the current moon program is also "forcing some cultural changes" at NASA. The U.S. space agency has experienced a series of high-level leadership changes and delays in the agency's commercial crew program. That program aims to return U.S. human spaceflight for the first time since 2011.
Colaprete said in his opinion, "people are coming together in a way like they did on LCROSS."
I'm Bryan Lynn.
Reuters news agency reported on this story. Bryan Lynn adapted the report for VOA Learning English. Caty Weaver was the editor.
We want to hear from you. Write to us in the Comments section, and visit our Facebook page.
________________________________________________________________
Words in This Story
mission – n.an important task, usually involving travel
debris – n.broken pieces of something
rush–n. a situation in which someone is doing something very quickly or hurrying
figure – n.decide something after thinking about it
drill – v.make holes in hard materials with a machine
commercial – adj.relating to the buying and selling of things
.......................................................
6 Minute English
INTERMEDIATE LEVEL
Rabbits: cuddly friends or cunning tricksters?
EPISODE 190418 / 18 APR 2019
Introduction
The animal people often associate with Easter is not free from controversy. Rabbits are cute and fluffy and a most adorable creature for some, but others find it a pest that can multiply rapidly and cause problems. Even in literature rabbits have been represented in very different ways: from the sweet characters of Beatrix Potter, to tricksters like Peter Rabbit. Neil and Rob talk about these furry animals and teach you related vocabulary.
This week's question
In the last rabbit survey in 1995, how many were estimated to exist in the UK? Is it...
a) 370,500
b) 3,750,000, or
c) 37,500,000?
Listen to the programme to find out the answer.
Vocabulary
a fan of something
somebody who is keen on something
endemic
very common or strongly established in a place or situation
a warren
an underground area where rabbits live, but also a building or a part of a town where there are lots of confusing passageways or streets where it is easy to get lost
a predator
an animal that hunts and kills another animal
paradoxical
something that has two opposing characteristics making it hard to understand
a trickster
someone who deceives people to get what they want
Transcript
Note: This is not a word for word transcript
Neil
Hello. This is 6 Minute English, I'm Neil. And joining me is Rob.
Rob
Hello.
Neil
Rob, when we think of Easter, what do you think of?
Rob
Chocolate!
Neil
Well, yes chocolate Easter eggs are an obvious symbol of Easter. But there is an animal people often associate with Easter...
Rob
Rabbits! Cute, adorable and fluffy – what's not to like about a rabbit?
Neil
Well, not everyone is a fan of them – by not a fan of I mean they don't like them. Some people think they are a pest. But we'll be telling you more about rabbits shortly.
Rob
That's good to know. Well, I'll tell you what I am a fan of and that is your quiz questions – so what are you going to ask me today?
Neil
It's all about wild rabbits. In the last rabbit survey in 1995, how many were estimated to exist in the UK? Is it...
a) 370,500
b) 3,750,000, or
c) 37,500,000?
Rob

I know rabbits are everywhere in the UK but not 37 million of them – so I'll go for b) 3,750,000.
Neil
Well, you'll have to wait until the end of the programme to find out. But you're right when you say rabbits are everywhere in the UK. It's probably true in other countries too. You could say they are endemic – meaning very common or strongly established in a place or situation.
Rob
But are they a typically British wild animal?
Neil

They are now but it's believed they were brought to the country by invaders – some say The Romans, others The Normans. But they eventually spread across the UK. Victoria Dickinson is author of a book called Rabbit and she's been telling the BBC Radio 4 programme Costing The Earth about what helped them spread...
Victoria Dickinson, author
It was really by the middle of the 17th Century when people really started to think about rabbit as being particularly British...and certainly there were more rabbits in Britain than in the rest of Europe. There was a calculation done that there are over 400 villages and towns in Britain with the word 'warren' in their name. So the rabbits were raised in Britain but they really kept to their warrens until there was the rise of fox hunting - when their predators disappeared rabbits do what rabbits do best, and they started to multiply and become wild, feral rabbits throughout the land.
Neil
So Victoria knows a thing or two about rabbits – and said the word 'warren' used in town and village names, is evidence that they've been in the UK since the mid-17th Century. A warren is the area underground where rabbits live with lots of holes and connected passages.
Rob
But today we use the word warren to mean a building or part of a town where there are lots of confusing passageways or streets. It's a kind of place where you get lost.
Neil
But it was rabbit warrens where rabbits would live until hunting, particularly fox hunting, was introduced and that killed many of the rabbit's predators. A predator is an animal that hunts and kills another animal.
Rob
Now, Victoria was talking about feral rabbits – so wild rabbits – not the sort people keep at pets in a rabbit hutch. Moving on – I'm interested to know why not everyone loves these cute little creatures, I mean, think of the rabbit characters in the Beatrix Potter stories.
Neil
Well they weren't always well behaved. And Victoria Dickinson spoke to the Costing the Earth programme about this. What word did she use to describe rabbits having the two opposite sides to their character?
Victoria Dickinson, author
The rabbit is a paradoxical animal; it has a lot of faces if you will. It's both wild and tame, it's timid but also has its reputation as trickster rabbit - if you think of Peter Cottontail, or you think of Br'er Rabbits - and I think our relationship with rabbit is the rabbit of the nursery rhyme, the rabbit of childhood or you think of Peter Rabbit.
Rob
She said that rabbits are paradoxical animals – that's the word that describes them having two opposing characteristics.
Neil
Yes – we think of them as wild, maybe a trickster – someone who deceives people to get what they want. Like Peter – what a cheeky rabbit!
Rob
But we also think of rabbits as tame – we have nursery rhymes about them, kids have soft cuddly rabbit toys. I say that they're the perfect symbol for Easter.
Neil

OK Rob, if you say so. But now let me answer the question I set you earlier. In the last survey of rabbits in 1995, how many were estimated to exist in the UK? Was it...
a) 370,500
b) 3,750,000, or
c) 37,500,000?
Rob, what did you say?
Rob
I said b) 3,750,000.
Neil
Well, you're wrong Rob! A government survey put the population in the UK at 37.5 million – so a lot more. But despite its reputation, a recent survey suggests rabbit numbers in the UK have declined by around 60 per cent over the last 20 years.
Rob
That is sad news. But let's cheer ourselves up with a recap of the vocabulary we've discussed today, starting with a fan of.
Neil
When someone is a fan of something, they are keen on it, they like it a lot. If you're not a fan of something – you don't like it.
Rob
We mentioned endemic - meaning very common or strongly established in a place or situation.
Neil

And we talked about a warren – an underground area where rabbits live, but also a building or a part of a town where there are lots of confusing passageways or streets where it is easy to get lost.
Rob
A predator is an animal that hunts and kills another animal.
Neil
Paradoxical describes things that have two opposing characteristics making it hard to understand.
Rob
And a trickster is someone who deceives people to get what they want.
Neil
Well, I'm no trickster, it really has been six minutes so it's time to call it a day. Please join us next time.
Rob
Bye for now.

Neil
Goodbye!
........................................................
Typhoon No. 19 kills over 50, many still missing
Oct 14. 2019
The Yomiuri Shimbun Members of the Self-Defense Forces search for survivors in Koriyama, Fukushima Prefecture, on Monday.
By The Japan News/ANN
507 Viewed
The Yomiuri Shimbun/ Powerful Typhoon No. 19 devastated parts of eastern Japan as it plowed across the Tokai, Kanto and Tohoku regions and passed over the Pacific Ocean on early Sunday morning.
According to a Yomiuri Shimbun tally, as of 3 p.m. on Monday, the typhoon had claimed the lives of 52 people in 11 prefectures, with 168 people injured. Sixteen people are missing.
The typhoon caused the Chikuma River in Nagano Prefecture and the Abukuma River in Fukushima Prefecture to burst their banks, flooding many houses in low-lying areas.
The Geospatial Information Authority of Japan has released a map of affected areas, indicating the depth of flooding around rivers. Flooding is believed to have reached a maximum depth of about 4.3 meters near the Chikuma River and 5.2 meters near the Abukuma River.
The authority analyzed still and video images taken from the air by a Land, Infrastructure, Transport and Tourism Ministry helicopter as well as photos posted on the internet.
In Iwaki, Fukushima Prefecture, a 77-year-old woman who was being airlifted from a submerged house by a Tokyo Fire Department helicopter on Sunday morning fell about 40 meters to the ground. The woman was taken to hospital but later died from her injuries.
According to the fire department, its air rescue crew was dispatched at the request of the Fukushima prefectural government. It is believed the crew failed to correctly attach the harness that was used to hoist the woman up to the helicopter.
Large-scale power outages occurred following the typhoon. Tokyo Electric Power Company Holdings Inc. said on Sunday that it expects power to be restored throughout Tokyo, Tochigi, Gunma, Ibaraki, Saitama, Yamanashi and Shizuoka prefectures by Monday.
Kanagawa and Chiba prefectures have also suffered severe power outages. Power is expected to be restored in most areas by Wednesday. However, it is believed that some areas in Ichihara, Kamogawa, Kyonan and Futtsu in Chiba Prefecture may be without power until around Oct. 20
............................................
October 15, 2019