Student loan debt is a worldwide problem. In the United States, the country's overall student debt reached a record $1.6 trillion this year. The average person with student loan debt in the U.S. owes between $20,000 and nearly $25,000.
In Japan, the group that oversees the government's student loan system recently reported it has been lending over $9 billion to students every year since 2010.
Similar conditions exist in Africa and South America, says former United Nations Population Division director Joseph Chamie. He suggests several reasons for high student loan debt. One is that employers everywhere have increased their demands for skilled workers, making higher education a requirement for many jobs. This means more students are seeking higher education worldwide than ever before.
At the same time, governments are investing less money in public colleges and universities. They are refusing to raise taxes, and use existing tax money to meet other needs, Chamie says. So, more students are attending private institutions, which are often more costly.
However, students often find that once they complete their education, their country's economy is not strong enough to support their financial needs. For example, about 28 percent of four-year degree holders in Malaysia had no job in 2015.
"A lot of them, when they're finishing, are either unemployed or underemployed, so their ability to pay back the loan becomes a problem," Chamie told VOA.
Even in countries like Sweden, where attending university is free, about 70 percent of students still borrow an average of about $20,000 total. That is because students still face other living costs, like food and housing.
Youths take part in a march demanding the government overhaul the education funding system that would include canceling student loan debt, in Santiago, Chile, Wednesday, June 21, 2017.
Solutions
As student debt has become a global problem, countries are seeking ways to solve it. Australia, for example, has established a system where students do not have to pay anything back until they are earning at least $40,000 a year.
In the U.S., several candidates running for president in the 2020 election have offered more extreme solutions. Senators Bernie Sanders and Elizabeth Warren suggest it is in the nation's best interest to forgive all or at least some of these loans.
Some researchers recently asked what the effects of debt forgiveness might be. Ankit Kalda is an assistant professor of finance at Indiana University. In September, he and researchers from Harvard University and Georgia State University published a study on debt relief.
Their study came out of an unusual situation. In 2017, U.S. courts found that a large financial organization had made mistakes in its record keeping. The company could not show that it owned the debt of 2,000 borrowers. Therefore they had to remove it. And so suddenly, a number of people were told they did not need to pay back the money they had borrowed.
Kalda and his team looked at what happened to some of these people. The researchers found that, overall, sudden debt relief greatly improved the borrowers' lives. For example, not only did they have more money – they were more likely to move to a new area and seek better paying work. In time, they began earning more money, on average about $3,000 more a year.
In addition, they no longer had negative information about late or missed debt payments on their credit report. A negative credit history can harm a person's ability to find a well-paying job in the United States.
Charlotte Hancock argues these findings are evidence enough that some kind of debt relief plan must move forward. Hancock is the communications director for Generation Progress, the youth centered research and activism part of the Center for American Progress.
Young people are just entering the time in their lives when they can be financially independent, start families and really add to the economy, she says. But their ability to do so is greatly limited if they have debt hanging over them.
"Even beyond some of the financial stresses here, the mental burden…just being thousands of dollars in student debt that you feel you'll never be able to repay is huge," said Hancock.
Democratic presidential candidate, Sen. Bernie Sanders, I-Vt., left, and Rep. Ilhan Omar, D-Minn., the sponsors of legislation to cancel all student loan debt, hold a news conference at the Capitol in Washington, Monday, June 24, 2019.
Generation Progress suggests several ways debt relief could happen. They suggest policy makers could require lenders to change their agreements to lower interest rates, for example. They also suggest either total or partial debt forgiveness.
Yet Ankit Kalda and his team do not actually support debt forgiveness. Their research does not include a look at what might happen to financial institutions or the overall economy if debt were totally forgiven. It only looks at how debt forgiveness would help the borrowers.
Kalda also warns of some other possible negative effects.
"If as a borrower I know that if I run into any trouble I would be saved because I'm going to get this debt relief, then I might actually become more inclined to be more reckless with my borrowing in the future," he said.
No matter what, he and Hancock agree that if countries do decide to approve some student debt relief, the neediest students should be helped first.
I'm ­Dorothy Gundy.
And I'm Pete Musto.
Pete Musto reported this story for VOA Learning English. Kelly Jean Kelly was the editor. We want to hear from you. How is your country dealing with student debt? Write to us in the Comments Section or on our Facebook page.
Quiz - Growing Global Student Debt Fuels Search for Solutions
Start the Quiz to find out
Words in This Story
institution(s) – n. an established organization
degree – n. an official document and title that is given to someone who has successfully completed a series of classes at a college or university
global – adj. involving the entire world
relief – n. the removal or reducing of something that is painful or unpleasant
negative – adj. harmful or bad
credit – n. a record of how well you have paid your bills in the past
beyond – prep. more than something
stress(es) – n. something that causes strong feelings of worry or anxiety
burden – n. someone or something that is very difficult to accept, do, or deal with
inclined – adj. used with verbs like agree, think, believe or suppose to express a thought or opinion that is not strong or certain
reckless – adj. not showing proper concern about the possible bad results of your actions
...............................................................
'Same Old Song and Dance' Is Not Fun
These dancers certainly aren't giving the "same old song and dance." They are performing a traditional dance of Gujarat state, ahead of Hindu festival Navratri in Ahmadabad, India, Sunday, Sept. 22, 2019.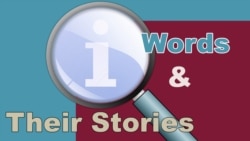 Now, the VOA Learning English program Words and Their Stories.
Today, we talk about two activities that many people find really fun and one that makes them happy -- singing and dancing!
So, why is the expression "same old song and dance" not at all related to fun or happiness? That is the question we will answer today.
The "same old song and dance" may sound like a great performance, something that you want to see over and over again. But it is not. Here, the "song and dance" is a repeated, tired, even predictable reaction to something. It is something we do or say over and over again for different reasons.
One online reference guide claims that Americans first began using this expression in the late 1800s.
Around that time, vaudeville was a popular form of show business in the United States. In a vaudeville show, performers sang, danced and acted in short, funny skits. Some shows even had animal acts.
Often, a vaudeville show would open with a song and some dancing. But it often was the same song and dance night after night.
And that is where we get the expression "same old song and dance." Americans use this term in different situations and in each one, there is a slight change in meaning.
Here are some ways we use this expression.
Sometimes "the same old song and dance" can be an overused, weak excuse. It is something we say to others to explain bad behavior. But people have heard it so often that they do not believe it, nor do they care.
Listen for this expression in the following example involving two people in a work-place environment.
Janet: Hey, Matt. Where are you going in such a hurry?
Matt: Hi, Janet. I have to drop off forms to a client before the close of business today.
Janet: Why are you taking them yourself? I thought you asked James to take care of things like that.
Matt: I did. But he had to take his dog to the animal hospital.
Janet: Didn't he give you the same song and dance last week?
Matt: No, last week when he missed work because he had a doctor's appointment … again.
Janet: He has a different excuse every week!
Now, sometimes the "same old song and dance" is used to mean someone is trying to trick you. Or, at least, they are only telling you part of the whole story.
For example, at every meeting, a business owner gives her employees the same old song and dance about the company's great plans for the future. But then … nothing happens.
Sometimes the same old song and dance does not mean an excuse or a trick. Sometimes it is just a very long and complex story. Used this way, the speaker often wants to justify something. They want to convince the listener that their idea is a good one. But in this case, the listener does not really want or need to hear it.
Listen now to how the term "song and dance" is used to mean a very long, complex explanation.
A: How was the theater last night?
B: It was wonderful, and the performance was great. But it just took way too long for the show to start.
A: Why is that?
B: Well, before the show, the theater owner made a very long speech about the importance of theater. He's raising money for a theater program for at-risk youth.
A: Well, that's not a bad thing, right?
B: Not at all. It's a great program! But we didn't need to hear his whole song and dance. Most of us had already given money! In fact, he ended his hour-long song and dance by thanking everyone for our generous donations.
A: An hour? That's a really long song and dance.
At other times, "the same old song and dance" can mean a complex system which involves many steps, like a ritual or ceremony.
For example, let's say your friend works for a terrible boss. Every time your friend wants to start a new project, he is required to explain the same steps over and over again.
Let's hear how to use this expression.
A: Want to go out for a bite to eat?
B: Sorry. I don't have time today. I have to prepare my project proposal.
A: What does that involve?
B: I have to write a report listing my goals. I have to prepare a cost analysis presentation on why it is a worthwhile project. Then I have to prove that no one else in the company is doing. THEN I have to get statements from co-workers who think it's a good idea.
A: Oh, no. That's sounds awful.
B: And every time I present an idea to the boss, it's the same old song and dance. I'm sick of it!
And that's all the time we have for Words and Their Stories. Have fun using the expression "the same old song and dance" or simply "song and dance."
Until next time … I'm Anna Matteo.
It's the same old story,
Same old song and dance, my friend.
It's the same old story, same old story,
Same old song and dance...
Anna Matteo wrote this story for VOA Learning English. George Grow was the editor. The song at the end is Aerosmith singing "Same Old Song and Dance."
Words in This Story
skit – n. a short, funny story or performance
client – n. a person who pays a professional person or organization for services
justify – v. to provide or be a good reason for (something) : to prove or show (something) to be just, right, or reasonable
generous – adj. showing kindness and concern for others
ritual – n. always done in a particular situation and in the same way each time
boss – n. the person at a job who tells workers what to do
awful – adj. extremely bad or unpleasant
.............................................................
6 Minute English
INTERMEDIATE LEVEL
Dating apps: How our brains react
EPISODE 180913 / 13 SEP 2018
When we're looking for a potential partner on a dating app, what makes us decide who we like? Rob and Dan discuss how our brain reacts when we're looking for love. Listen to the discussion and learn new items of vocabulary in just 6 minutes!
This week's question:
In the UK, approximately how many marriages start with the couple meeting online? Is it:
a) One in three
b) One in four
c) One in five
Listen to the programme to find out the answer.
Vocabulary
to swipe
(here) moving the images on a smartphone or tablet up, down, left or right, using our finger
instantaneous
immediate, at once.
rejection
not giving someone the love and attention they would like
get over
feel better after a bad experience
dusting yourself off
being positive and optimistic after a rejection or a bad experience
to cope with
to manage / deal with (a difficult situation)

Transcript
Note: This is not a word for word transcript
Dan
Hello and welcome to 6 Minute English. I'm Dan.
Rob
And hello, I'm Rob.
Dan
In today's programme we're going to be looking at what our brains are doing when we are using dating apps. Now, Rob, have you ever used a dating app?
Rob
No way, I would never use one.
Dan
Hmm, so Rob, can you explain, when talking about dating apps, what we mean by swipe left and swipe right?
Rob
Ah, yes. These are not new words but technology has given them new meaning. To swipe is the movement of your finger on a smartphone to change the screen you're looking at. So imagine turning the page in a book, well, on a phone, you swipe. In some dating apps, they show you pictures of people you might find attractive. If you do like them, you swipe right. If you don't like them, you swipe left.
Dan
We will dig deeper into this topic shortly, but first, a question. In the UK, approximately how many marriages start with the couple meeting online? Is it:
a) One in three
b) One in four
c) One in five
What do you think?
Rob
Well, all of those seem quite high to me, so I'm going to guess in the middle, one in four.
Dan
Well, we'll find out if you're right later in the programme. Now, Alice Gray is a science communicator and blogger. Recently she was a guest on BBC Radio 4's Woman's Hour programme and she was asked about what goes on in our brains when we use dating apps compared to when we meet people in real life. What difference does she say there is?
Alice Gray
It's very easy to think that with these instantaneous swipe left, swipe right, that the process in our brain of how we pick out a suitable mate would be very different, when actually it's really similar to how we do it in person.
Rob
So she says that what goes on in our brains is actually very similar. Online we make decisions very quickly about who we like. These decisions are almost immediate - she used the adjective instantaneous for this. So we make these instantaneous decisions then choose to swipe left or swipe right. In real life, we do the same thing. We know almost immediately when we see someone if we find them attractive or not.
Dan
Although of course in digital dating, one you've swiped left you will never see that person again and you won't have the chance to meet. In the real world you could meet someone you don't find attractive instantaneously and then get to know them and find that you do quite like them.
Rob
Yes, that is true, but then possibly they won't like you. And then you have to deal with rejection. Rejection is when someone doesn't find you attractive and they don't want to spend time with you or get to know you.
Dan
So what's the difference in our brains between online rejection and real life rejection? Here's Alice Gray again.
Alice Gray
We see that a lot of the patterns associated with rejection in real life and rejection on dating apps are similar, just the exposure to the rate of the amount of rejection you get on dating apps is a lot higher than the ones in real life. So in real life you'll have time to, sort of, compute the rejection, get over it a little bit, and dust yourself off and get on with it. Whereas the rate of rejection on dating apps is so high it's often hard to cope with one coming in after another.
Rob
So, she says that our brain's response to real life and online rejection is quite similar, but in the digital world you can be rejected many more times.
Dan
In real life you have a bit more time to recover from the rejection, to get over it, as she says. You can dust yourself off which is a way of saying you think positively to make yourself feel better - imagine falling over on the ground, when you get up, you might be covered in dust and dirt, you need to dust yourself off to make yourself ready again, before you carry on.
Rob
In the online world though, you don't have that time. Online dating apps can lead to many rejections and psychologically that can be difficult to manage. Another way of saying 'difficult to manage' is difficult to cope with.
Dan
Well, we don't want you to reject us, so time now to give you the answer to that quiz question before a recap of today's vocabulary. I asked: in the UK, approximately how many marriages start with the couple meeting online? Is it:
a) One in three
b) One in four
c) One in five
Rob
Hmmm, so I said b) one in four – 25%. Was I right?
Dan
Sorry, Rob, the answer is a), one in three. Does that surprise you?
Rob
Yes, it does, I didn't think it would be that high.
Dan
It's the sign of the times, Rob. Digital world – digital dating! Let's have a look at that vocabulary.
Rob
OK, well, we started with the verb to swipe. The movement of our finger on smartphone or tablet screen to indicate whether we like someone or not. Swipe right for like, swipe left if you don't like.
Dan
Our decisions on whether we find someone attractive or not are often instantaneous. This adjective means immediate, at once.
Rob
Rejection is when you let someone know that you are not interested in them, you don't want to be romantically involved with them.
Dan
If you are rejected you might need some time to feel better, and for this you can use the phrasal verb get over. It can take some time to get over a rejection.
Rob
Yeah, I know! Being positive and optimistic after a rejection can be described as dusting yourself off. But, having many rejections can be difficult to cope with, which means it can be difficult to manage, difficult to keep positive.
Dan
Well, we hope you don't swipe left on this programme and you will join us again next time Remember you can find us on Instagram, Facebook, Twitter, YouTube and of course our website bbclearningenglish.com.
Rob
And don't forget our new BBC Learning English app.
Dan
Oh good idea. See you soon. Bye.
Rob
Bye bye!
EPISODE 151203 / 03 DEC 2015

Neil and Alice discuss the long-lasting appeal of this man with a bow and how he has changed over the centuries