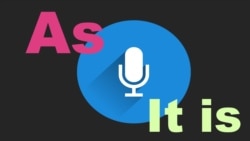 Love songs, dance tunes, bed time songs for children – all of these kinds of music share patterns across cultures, a new study finds. Researchers who set up the study say this suggests a commonality in the way human minds create music.
The findings were reported in Science magazine.
Samuel Mehr was the lead author of a report on the study. He is a research associate in psychology at Harvard University in Massachusetts.
Mehr noted that the study supports "the idea that there is some sort of set of governing rules for how human minds produce music worldwide."
He and other researchers studied musical recordings and ethnographic records from 60 societies around the world. They looked at a mix of very different cultures, such as the Highland Scots in Scotland, Nyangatom nomads in Ethiopia, and Aranda hunter-gatherers in Australia.
The researchers found that music had a link with behaviors such as dancing and loving, among others.
Manvir Singh is a graduate student in Harvard's department of human evolutionary biology and a co-author of the study. Singh noted that childrens' lullabies were likely to be slow and fluid while dance songs tended to be fast and lively.
Another co-author of the study was Luke Glowacki, an anthropology professor at the Pennsylvania State University. He noted that the social purpose of the music influences how it sounds.
He said: "Dance songs sound a certain way around the world because they have a specific function. Lullabies around the world sound a certain way because they have a specific function ... If music were entirely shaped by culture and not human psychology you wouldn't expect these deep similarities to emerge in extremely diverse cultures."
Glowacki noted how amazing the musical patterns across cultures were.
He said: "The fact that a lullaby, healing song or dance song from the British Isles or anywhere else in the world has many musical features in common with the same kind of song from hunter-gatherers in Australia or horticulturalists in Africa is remarkable."
I'm Jonathan Evans.
Will Dunham reported on this story for Reuters. John Russell adapted it for Learning English. George Grow was the editor.
________________________________________________________________
Words in This Story
pattern – n. the regular and repeated way in which something happens or is done
author – n. a writer of a book or report
ethnographic – adj. from the noun ethnography, the study of human races and cultures
graduate student – n. a person who has successfully completed a bachelor's degree and is continuing their studies
lullaby – n. a song used to help a child fall asleep
function - n. the special purpose or activity for which a thing exists or is used
amazing – adj. of or involving great surprise or wonder
feature – n. a quality or property of something
horticulturalist -- n. people or scientists who grow fruits, vegetables, and flowers
We want to hear from you. Write to us in the Comments Section.
......................................................
Study: Planting Trees near Factories Can Help Reduce Pollution
This file photo from July 14, 2010 shows smoke pouring from the United States Steel Corp.'s Clairton Coke Works in Clairton, Pa. (AP Photo/Keith Srakocic, File)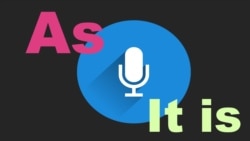 New research suggests that planting trees and other plants near factories could reduce pollution by almost one-third.
The addition of plant life may even cost less and be more effective than technology designed to cut pollution, a new study found. The findings were reported in the publication Environmental Science & Technology.
The lead author of the study was Bhavik Bakshi. He is a professor of chemical and biomolecular engineering at The Ohio State University in Columbus, Ohio.
Bakshi and other researchers collected data about air pollution and plant life in 48 of the 50 American states. They studied public records from every state other than Alaska and Hawaii.
The researchers knew that trees and plants are already capturing large amounts of harmful emissions from the air. So they attempted to find out whether new vegetation could lessen air pollution's effects.
The study attempted to show how this vegetation could reduce the most common pollutants from industrial areas, including the production of energy from coal, oil and gas.
The researchers found that restoring vegetation to land cover, where possible, could cut air pollutant levels an average of 27 percent in the areas studied. They also found that in 75 percent of the areas, it would cost less to use plants and trees to reduce air pollution than to add new air cleaning technology.
"The fact is that traditionally, especially as engineers, we don't think about nature," Bakshi said in a statement. "We just focus on putting technology into everything."
People seeking to solve air pollution problems "need to start looking at nature and learning from it and respecting it," Bakshi said. He added that nature-based methods could result in "win-win" solutions that save money and are better for the environment.
The study found that in most cases, less money would be spent creating vegetation solutions than building and operating air cleaning equipment. It found that only one piece of equipment was estimated to be more cost effective than trees and plants. That device is an industrial boiler.
The research suggested that in manufacturing, both natural solutions and technology could offer cost savings, depending on the kind of factory.
The study did not identify which kinds of trees or plants would be best at reducing air pollution. But Bakshi said the kind of vegetation likely would make a difference in air quality and that further study is needed.
The researchers predicted that the addition of trees and plants could help lower air pollution levels in both cities and rural areas. However, success rates would differ widely depending on how much land was available and current air quality levels.
I'm Bryan Lynn.
Bryan Lynn wrote this story for VOA Learning English, based on reports from Ohio State University and Environmental Science & Technology. George Grow was the editor.
We want to hear from you. Write to us in the Comments section, and visit our Facebook page.
_________________________________________________________________
Words in This Story
emission – n. the act of releasing something, such as gases from vehicles or factories
vegetation – n. plants and trees that grow in a given area
restore – v. improve something or bring it back
focus – v. to direct your attention or effort at something
........................................................