Imagine that you work in a university admissions office. You see the applications of two students who have the same test scores. One would be the first in her family to attend college. The other is the child of a graduate of the same university. If you follow your school's traditional policy, you must admit the child of the previous graduate.
Until recently, many of the top private U.S. universities were more likely to admit the child of a graduate of that university than a student with a similar educational record.
Is it fair?
These legacy admissions have been questioned by educators and most admissions officers say they are not fair.
John Hopkins University is considered one of the top universities in the United States. In a speech early this month, President Ronald J. Daniels said the children of Hopkins graduates already have many social and educational advantages. He added that it is hard to understand why legacy admissions still exist in a country that values merit and equal opportunity. For that reason, Hopkins has ended the practice in recent years.
Among the world's top universities, five say they will not consider the family's history with the school in admission. The schools include MIT, Caltech, Oxford, Cambridge and the University of California, Berkeley.
Reasons for legacy admissions
In the 2018 survey of American college admissions officers, Inside Higher Ed says 42 percent of admissions officers at private schools said that legacy is still a factor in admissions decisions. The numbers are much lower at 6 percent for public colleges.
Colleges that allow legacy admissions say that they are able to raise more money if they favor children of alumni. The money, in turn, helps other students with financial needs. They also note that students of college-educated parents are more likely to try for and complete an undergraduate degree than students whose parents did not attend college.
Origin of legacy admissions
Deborah Coe and James Davidson of Purdue University studied the origins of legacy admission. They say it began in the 1920s as a way to keep Jewish, nonwhite and immigrant students from attending the university. The result was a mostly white, Christian student body.
In modern times, affirmative action by American universities is part of an effort to create a more diverse community on campus. Affirmative action considers the race of an applicant along with other qualities like economic status.
In this October 19, 2011 photo, Christopher Smith, a doctoral student in biomedical engineering, looks at stem cell samples through an inverted microscope in a laboratory at the Johns Hopkins University medical campus in Baltimore, Maryland.

Diversity or legacy
In 2014, a special-interest group Students for Fair Admissions (SFFA) brought legal action against Harvard University. The group argued that Harvard held Asian Americans to a higher standard in admissions. The group said the Ivy League school gave preference to black and Hispanic students with lower grades.
During a court hearing, a Harvard University's dean said it was important for Harvard to favor the children of alumni in order to bring students who "have more experience with Harvard" together with "others who are less familiar with Harvard." Putting these different group of students together, he added, would make "them more effective students and citizen leaders for society."
A federal judge ruled in 2019 that the school's admission policy does not discriminate against Asian-American students. And the SFFA is appealing the decision.
A diverse, well-qualified student body
At Johns Hopkins University, officials reported that removing their legacy admissions has resulted in a diverse student body with high academic abilities. In the past, there were more students with family ties to the university than those who needed federal financial aid. Now, there are more students who need financial aid than those with family connections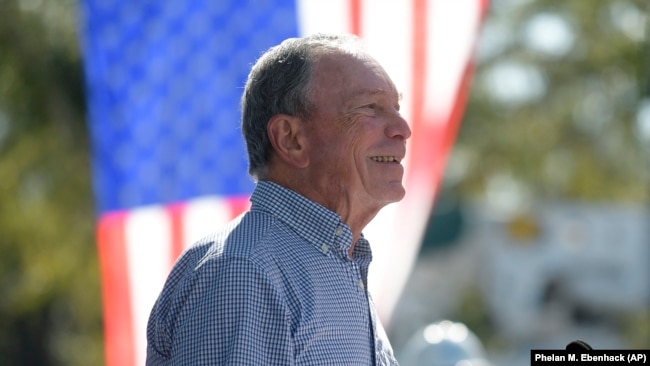 Former New York City Mayor Michael Bloomberg, who donated $1.8 billion to Johns Hopkins University last year, speaks during a visit to an Orlando Utilities Commission facility Friday, February 8, 2019, in Orlando, Florida.
A recent gift to Johns Hopkins allows the school to admit students no matter how much money they can pay. Former New York City Mayor Michael R. Bloomberg announced in November that he is giving a record $1.8 billion to the university. It is thought to be the largest private donation ever given a university. Bloomberg graduated from Hopkins in 1964. He said his gift was meant to support student financial aid at the school and make its admissions process "forever need-blind."
I'm Jill Robbins.
Jill Robbins wrote this story for Learning English. Hai Do was the editor.
Major Universities Ending Legacy Admissions
Start the Quiz to find out
Words in This Story
legacy – n. something that happened in the past or that comes from someone in the past
alumni – n. someone who was a student at a particular school, college, or university
origin – n. the point or place where something begins or is created
affirmative action – n. the practice of improving the educational and job opportunities of members of groups that have not been treated fairly in the past because of their race, sex, etc.
effective – adj. producing a result that is wanted
diverse – adj. made up of people or things that are different from each other
need-blind – adj. without consideration for the need of an applicant
What do you think of legacy admissions? We want to hear from you. Write to us in the Comments Section.
.............................................................
A look at the best news photos from around the world.
1
Buffalo owners try to control their buffalos during a traditional buffalo fight held as part of Bhogali Bihu festival in Boidyabori village, about 80 kilometers from Guwahati.
2
Lightning strikes during heavy rains over Rafah in the southern Gaza Strip.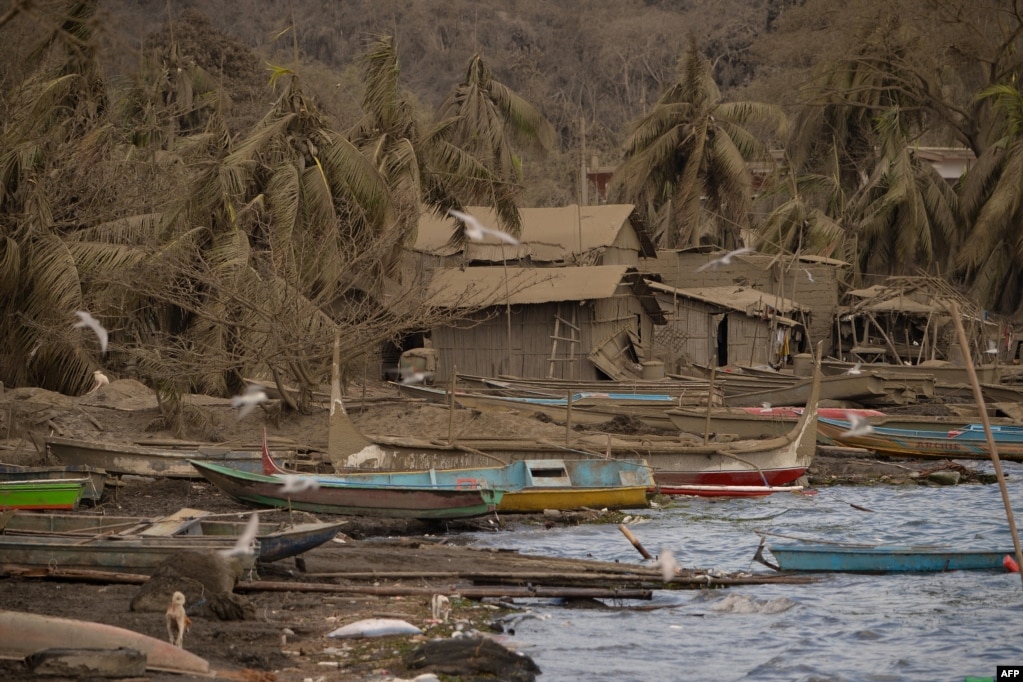 3
Abandoned houses and coconut trees are seen covered in mud and ash from the eruption of the nearby Taal volcano, in Batangas province, the Philippines.
4
A child jumps to touch lanterns hung on a tree ahead of the Chinese Lunar New Year celebrations in Beijing.
5
A Swiss Airbus A321 and Patrouille Suisse fly before a men's downhill training session at the FIS Alpine Ski World Cup in Wengen, Switzerland.
6
Protesters march during a demonstration in Lyon, France.
7
Jose Ignacio Cornejo Florino of Chile rides his Honda motorbike during stage 11 of the Dakar Rally between Shubaytah and Haradth, Saudi Arabia.
8
Excavators work at the Hambach coal mine, operated by German energy producer RWE in Niederzier and Elsdorf, Germany.
9
Al-Fursan, the United Arab Emirates Air Force display team, paints the sky with MB339 aircrafts during the Kuwait aviation show in Kuwait City.
10
Workers of Torrent Power Limited remove kites and thread attached to electric power cables after the end of the kite-flying season in Ahmedabad, India.
...............................................................
6 Minute English
INTERMEDIATE LEVEL
How do you learn to speak a language?
EPISODE 180315 / 15 MAR 2018
Many scientists believe that knowledge of another language can boost your brainpower – so what are we waiting for – we should all be learning another language. But that's easier said than done as acquiring this new skill can be hard. 6 Minute English looks at the reasons for learning a new language and hears from an expert who has a tip for making it easier.
This week's question:
Approximately how many languages there are in the world altogether? Are there…
a) 70
b) 700
c) 7,000
Listen to the programme to find out the answer.
Vocabulary
master
learn thoroughly or learn well
fluent
speak well and without difficulty.
frequency
how often something occurs
inflections
changes to the basic form of words to show changes to the way they are used in a sentence
lemma
the simplest form or base form of a word
Transcript
Note: This is not a word for word transcript
Rob
Hello and welcome to 6 Minute English– the show that brings you an interesting topic, authentic listening practice and vocabulary to help you improve your language skills. I'm Rob…
Neil
Watashi no namae wa Neil desu. And that means 'my name's Neil'.
Rob
So Neil, here's a question for you – can you speak any languages other than English of course? I think you can!
Neil
Un poco de español that means a little bit of Spanish. Some Japanese, which I tried at the beginning and also a bit of Czech language - Dobrý den, jak se máš?
Rob
Very impressive. So what tips can you give for learning to speak another language?
Neil
Well, practise, practise, practise – and don't be afraid of making mistakes as I no doubt have.
Rob
Of course. Well my aim this year is to master the Spanish language. Master means to learn thoroughly.
Neil
Muy bien! Well you're not alone. A survey by the British Council found learning a language is a new year's resolution for about one in five Britons in 2018. So learning Spanish is a good start Rob but do you know approximately how many languages there are in the world altogether? Are there…
a) 70
b) 700
c) 7,000
Rob
Well I know there are many but surely not 7,000 so I'm going to say b) 700 – but don't expect me to learn all of them.
Neil
I won't Rob. But I will give you the answer later. So, we all know learning another language is a good thing – it brings us many benefits.
Rob
Yes, we can communicate with people from other countries and when we're travelling we can understand what signs and notices say. So we don't get lost.
Neil
That's right – but many scientists also believe that knowledge of another language can boost your brainpower. A study of monolingual and bilingual speakers suggests speaking two languages can help slow down the brain's decline with age.
Rob
All good reasons. But Neil, learning another language is hard. It would take me years and years to become fluent in say, Mandarin – by fluent I mean speak very well, without difficulty.
Neil
Well this depends on your mother tongue. In general, the closer the second language is to the learner's native tongue and culture in terms of vocabulary, sounds or sentence structure - the easier it will be to learn.
Rob
But whatever the language, there is so much vocabulary to learn – you know, thousands and thousands of words.
Neil
Maybe not Rob. Professor Stuart Webb, a linguist from the University of Western Ontario, may be able to help you. He spoke to BBC Radio 4's More or Less programme and explained that you don't need to do that…
Professor Stuart Webb, linguist, University of Western Ontario
For language learners in a foreign language setting – so for example if you were learning French in Britain or English in Japan, students may often really struggle to learn more than 2,000, 3,000 words after many years of study. So for example, there was study in Taiwan recently that showed that after nine years of study about half of the students had still failed to learn the most frequent 1,000 words. Now they knew lower frequency words but they hadn't mastered those most important words.
Neil
So Rob, don't waste your time trying to learn every single word. Professor Webb spoke there about research that showed students knew lower frequency words but weren't learning enough high frequency words.
Rob
Right, and frequency here means the number of times something happens – so the important words to learn are the high frequency ones – and how many are there exactly?
Neil
Here's Professor Stuart Webb again…
Professor Stuart Webb, linguist, University of Western Ontario
For example, with English, I would suggest if you learn the 800 most frequent lemmas – which is a word and its inflections – that will account for about 75 per cent of all of the English language. So that learning those 800 words first will provide the foundation for which you may be able to learn the lower frequency words.
Rob
Fascinating stuff. And good to know I just need to learn about 800 words – or what he calls lemmas.
Neil
Yes a lemma is the simplest form or base form of a word. And the inflection here refers to how the base word is changed according to its use in a sentence. Knowing these things give you a foundation – the basics from which you language learning will develop. Simple
Rob
Thank goodness I am learning just one new language!
Neil
But how many languages could you potentially be learning Rob? Earlier I asked you, approximately how many languages there are in the world altogether? Are there…
a) 70
b) 700
c) 7,000
Rob
And I said 700. Was I right?
Neil
No Rob, you were wrong. There are around 7,000 recognised languages in the world but UNESCO has identified 2,500 languages which it claims are at risk of extinction.
Rob
A sobering thought Neil. Now shall we remind ourselves of some of the English vocabulary we've heard today. Starting with master.
Neil
To master a new skill, in this context, means to learn thoroughly or learn well. "Rob hopes to master Spanish before he starts a new job in Madrid."
Rob
That's news to me Neil! But it would be good to be fluent in Spanish – or any language – or to speak it fluently – that's speaking it well and without difficulty.
Neil
Now our next word was frequency. Here we are referring to high and low frequency words – so it means how often they occur. Examples of a high frequency word are 'it', 'the' and 'and'.
Rob
And our next word is inflections. These are the changes to the basic form of words according to their function in a sentence. Such as adding an 's' to the end of a word to make it plural.
Neil
And don't forget lemma which is the simplest form or base form of a word before an inflection is added.
Rob
And finally foundation which means the basics your learning grows from.
Neil
That just leaves me to remind you that you can learn English with us at bbclearningenglish.com. That's it for today's 6 Minute English. We hope you enjoyed it. Bye for now. Na shledanou. Hasta luego. Ja-ne.
Rob
And in English, goodbye.
Neil
Goodbye.
..................................................................
FWP vows to push on after court verdict
Jan 22. 2020
Thanathorn and party members expressed their gratitude to their supporters, vowing to turn their promises into reality.
By The Nation
Future Forward Party will continue its campaign as promised to the people after the party successfully escaped dissolution in a Constitutional Court ruling on Tuesday (January 21), said FWP leader Thanathorn Juangroongruangkit.
One of FWP members posted the message on the party's Facebook page after the court ruled as insufficient evidence that the party was plotting to overthrow the constitutional monarchy, in a bid to have the party dissolved.
Thanathorn and party members expressed their gratitude to their supporters, vowing to turn their promises into reality. He and FWP's members of parliament will continue monitoring the government to gain public trust in the party, Thanathorn said.
"We will continue on a campaign to change many legislation acts, such as cancellation of the 17 National Council for Peace and Order (NCPO) announcements and orders, Labour Protection Act, Military Service Act, and Liquor Act," Thanathorn said.
"At the same time, we will continue working with people in every region to fully solve their problems, as well as running a campaign for them to understand the importance of the constitution amendment, which is the only way to solve the problems in Thailand.
He added that the Future Forward Party is only the beginning of the people's journey
"After establishment of the party about two years ago, there are still many issues left to be solved. We will do our utmost to make those things come true, so let us be the representatives of all people who want Thailand to move forward".
Meanwhile, many are speculating if the Future Forward Party might be dissolved in another case involving a Bt191-million loan Thanathorn extended to his party.
PM appoints panel to speed up trade, investment
Jan 21. 2020
PM Prayut Chan-o-cha
By THE NATION
Prime Minister Prayut Chan-o-cha has appointed a committee to accelerate trade and investment.
Finance Minister Uttama Savanayana said on Tuesday (January 21) that a cabinet meeting in Narathiwat province acknowledged the PM's order to appoint the committee.
The Cabinet also gave the green light to a Bank for Agriculture and Agricultural Cooperatives (BAAC) recapitalisation of Bt20 billion over five years.
Government spokeswoman Narumon Pinyosinwat said the PM-appointed committee would accelerate public sector investment this year and the next.
The committee will be chaired by Deputy PM Somkid Jatusripitak. The finance minister is to be vice chairman.
The committee members will comprise economic ministers, including ministers of Finance, Commerce, Energy, Industry, and Digital Economy and Society, as well as deputy secretary-general to the prime minister for political affairs Kobsak Pootrakool, the permanent secretaries of the Foreign and Commerce ministries, and the Board of Investment secretary-general.
Also among the committee are the Budget Bureau director, the National Economic and Social Development Council secretary-general and deputy secretary-general, the State Enterprise Policy Office director, the Trade Negotiations Department director-general, and the Eastern Economic Corridor Policy Committee secretary-general.
The committee is tasked with accelerating state enterprise investment this year and in 2021 to meet schedules.
It will determine the guidelines for international trade negotiations and investment promotion and joint investment, and is to draw up monetary and fiscal policies and related urgent action plans and propose them to the cabinet.
The committee, which will also invite companies to jointly invest with the state sector in mega projects, will report progress and obstacles of its tasks to the premier on a regular basis.
The BAAC's recapitalisation of Bt20 billion will raise the bank's capital to Bt80 billion.
Somkid recently said the higher capital will enable the BAAC to become a key mechanism of the government in bringing sustainable development to rural areas.
The financial injection will come from the Specialised Financial Institutions Development Fund.
The Cabinet also approved in principle an urgent investment plan of Bt18.68 billion in the special economic zone in Songkhla's Chana district.
.....................................
FINISHED
January 22, 2020