A look at the best news photos from around the world.
1
Excavators work at the building site of a new hospital being built in 10 days to treat patients from a virus outbreak in Wuhan in China's central Hubei province.
2
German Chancellor Angela Merkel receives a gift from Turkish President RecepTayyip Erdogan during the official opening ceremony of Turkish-German University's new campus in Istanbul, Turkey.
3
Camel-mounted soldiers gather during rehearsals for the upcoming Beating Retreat ceremony at Raisina hill, which houses India's most important ministries and the presidential palace in New Delhi, India.
4
Hindu devotees arrive to take a holy swim at Sangam, the meeting point of the rivers Ganges and Yamuna and mythical Saraswati, during the bathing day of Mauni Amavasya at the yearly Magh Mela festival in Allahabad, India.
5
Japan's Naomi Osaka sits with her towel over her head during a break in her third-round loss to Coco Gauff of the U.S. at the Australian Open tennis championship in Melbourne, Australia.
6
Children play in the snow in Kabul, Afghanistan.
7
Swedish climate change activist Greta Thunberg, center, takes part in a climate strike protest during the 50th World Economic Forum meeting in Davos, Switzerland.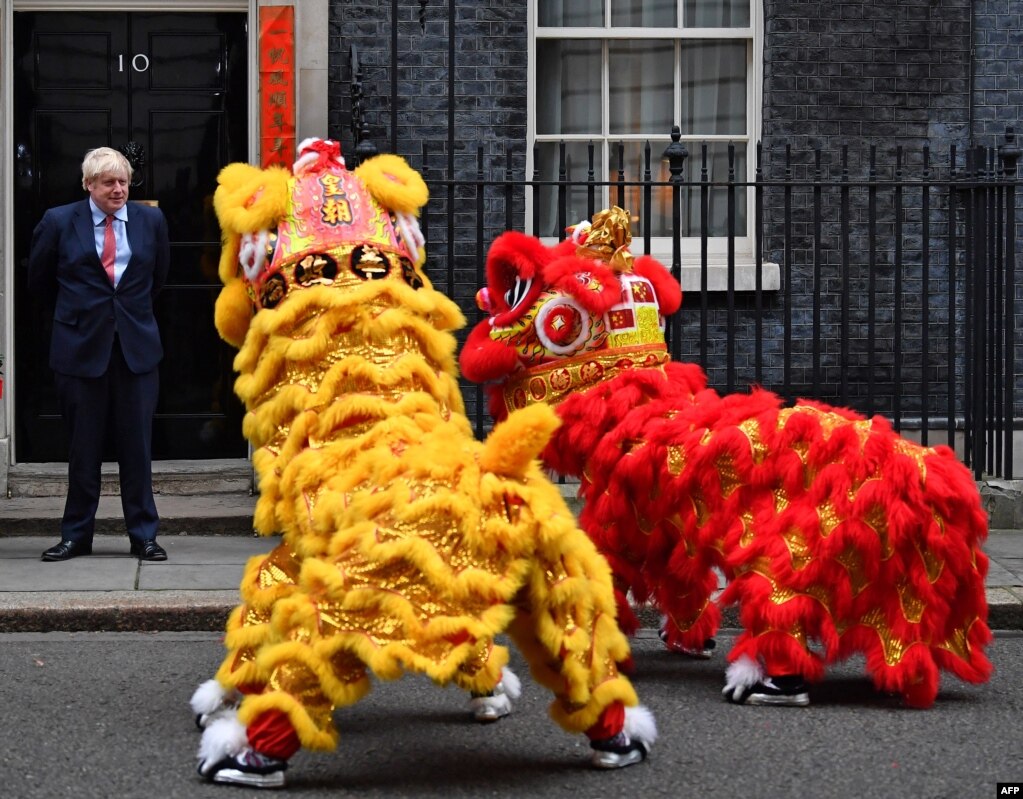 8
Britain's Prime Minister Boris Johnson reacts as he watches Chinese Lions perform, as he hosts a Chinese New Year reception at 10 Downing Street in central London.
9
Swiss artist Alain Roche plays the piano hanging from a crane during a concert at a construction site in Munich, Germany.