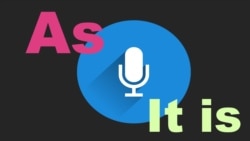 EMBED
SHARE
The code has been copied to your clipboard.
At least 2,100 anti-Asian hate incidents have been reported in the United States since March. Asian-American activists say the racism is being fueled in part by political speeches against China in connection with the coronavirus pandemic.
The Los Angeles-based Asian Pacific Policy and Planning Council is a coalition of organizations that support the rights and needs of Asian and Pacific Islander Americans. The organization is gathering reports called Stop AAPI Hate of incidents against Asian-Americans.
It says most of the incidents were cases of hate speech, like racial insults. But it said about 8 percent involved physical attacks, including spitting on victims and bans against Asians from businesses.
In one incident in March, an Asian man reported an attack by a group of teenagers on a train in San Francisco, California. He said he got on the train wearing a mask and the group hit him with their bags and said he had COVID-19.
In April, about an hour north of San Francisco, a Chinese-American family reported an attack on their home. A large rock was thrown at the house, breaking through a window. The house had a message of hope for good health and harmony written in Chinese on the front door at the time.
"These are first-hand accounts where individuals are describing harrowing and traumatizing experiences, including what is being said to them when they're being attacked," said Cynthia Choi. She is co-executive director of Chinese for Affirmative Action, one of the coalition partners.
Asian-Americans have been targeted before during public health crises, such as the 2003 SARS health crisis. The latest wave of anti-Asian hate comes at a time of increased tensions over the pandemic.
Are political speeches to blame?
United States President Donald Trump first praised Chinese leader Xi Jinping for how he dealt with the health crisis. But as the virus quickly spread across the U.S., Trump began to accuse China of delays in reporting news of the outbreak in Wuhan. He also said China had not reported on the severity of COVID-19 and its spread.
Trump also has repeatedly described the new coronavirus as the "Chinese virus" and "kung-flu." Asian Americans and others say the terms are derogatory and have led people to blame them for the disease.
The president denied that the terms were racist. In March, the president wrote on Twitter, "It is very important that we totally protect our Asian American community in the United States, and all around the world. They are amazing people, and the spreading of the Virus....is NOT their fault." White House officials added that the president used the term merely to note that the virus began in China.
But Asian American leaders disagreed.
"Those are terms meant to be humiliating," said Gene Wu, a member of the Texas House of Representatives.
Phil Ting, a state assemblyman in California, said those words have led to an increase in anti-Asian behavior and hate crimes. "You see leaders express words that really give license to other people to express those same sentiments and also to act on them," Ting said.
The Federal Bureau of Investigation defines a hate crime as a criminal offense driven by bias against the victim's race, religion, disability, sexual orientation, ethnicity, gender, or gender identity.
In a recent Stop AAPI Hate report, the coalition examined possible links between political speeches and anti-Asian opinion. It found that reports of anti-Asian discrimination increased after Trump repeatedly used the term "Chinese virus."
Legal experts say while most of the 2,100-plus incidents recorded by Stop AAPI Hate do not rise to the level of a hate crime as defined by law, but more than 100 do.
Increase of hate crimes against Asians
Brian Levin is director of the Center for the Study of Hate and Extremism at the California State University. He says this sudden increase comes at a time when most American cities are reporting an overall decrease in hate crimes against members of other groups.
California, home to the nation's largest Asian American population, has been especially hard hit. In Los Angeles, police recorded 10 anti-Asian hate crimes through April 30, compared to a total of four for all of 2019. That information came from the Center for the Study of Hate and Extremism.
New York City recorded two incidents through May 17, compared with three in 2019. In addition, there were 20 coronavirus-related hate crimes. They included an attack in April in which a man used acid to severely burn an Asian American woman.
One of the worst known attacks took place in March in Midland, Texas. A man stabbed an Asian American man and his two young children at a store in the city. The suspect reportedly told the police that he acted "because he thought the family was Chinese and infecting people with the coronavirus."
California State University's Brian Levin said, "In the cities where anti-Asian hate crimes increased, they increased significantly to the extent that there were almost as much anti-Asian hate crime as we had for all of last year or significantly more."
The increase in hate crimes against Asians has not been limited to the U.S.
From Melbourne, Australia, to Vancouver, Canada, Asian-American communities have reported increased discrimination, including physical attacks.
In Vancouver, known as the "most Asian city outside Asia," there were 20 anti-Asian hate crimes from January 1 through April 29, up from 12 for all of last year. London, another major city with a large Asian population, had 267 anti-Asian attacks, compared with 375 for all of last year.
Writer Helen Zia, a leading Chinese American civil rights activist, described the situation as "a global pandemic of hate."
I'm Caty Weaver.
And I'm Jonathan Evans.
Masood Farivar reported this story for VOA News. Hai Do adapted for Learning English. Caty Weaver was the editor.
________________________________________________________
Words in This Story
pandemic - n. an occurrence in which a disease spreads very quickly and affects a large number of people around the world
spit - v. to force saliva from your mouth
harmony - n. a pleasing combination
................................................................
6 Minute English
INTERMEDIATE LEVEL
How resilient are you?
EPISODE 200213 / 13 FEB 2020
Introduction
How do you deal with difficult situations? Why do some people cope better in times of stress than others? Are we born with resilience or can we learn it? Rob and Georgina discuss resilience and teach you related vocabulary.
This week's question
'Resilience' is also a word used in science to describe the characteristic of a substance or object. But what does it mean?
a) It is very tough or hard
b) It can return to its original shape after being bent
c) It can turn from a solid into a liquid quickly
Listen to the programme to find out the answer.
Vocabulary
resilient (adjective)
able to cope with difficult situations or to improve quickly after an illness or injury
resilience (noun)
ability to cope with difficult situations or improve quickly after an illness or injury
optimistic
have positive thoughts about the future and believe things will turn out well
distress
feeling you get when you are worried or upset by something
manifest
show clearly and is easy to notice
adversity
difficult situation in somebody's life
Transcript
Note: This is not a word-for-word transcript
Rob
Hello, and welcome to 6 Minute English from BBC Learning English. I'm Rob…
Georgina
And I'm Georgina.
Rob
Now, Georgina, how resilient are you?
Georgina
Resilient? You mean able to cope with difficult situations. I have a pile of work to do today, but I'm remaining calm and not getting stressed.
Rob
That's good, you are showing resilience. And today we're discussing whether we're born with resilience or we have to learn it.
Georgina
OK, Rob. But first I expect you're going to ask me a question – bring it on!
Rob
OK. Resilience is also a word used in science to describe the characteristic of a substance or object. But what does it mean?
a) That it's is very tough or hard.
b) That it can return to its original shape after being bent.
c) It can turn from a solid into a liquid quickly.
Georgina
I have a feeling it means b) an object that returns to its original shape after being bent.
Rob
OK, I'll let you know if you were correct at the end of the programme. But let's talk more about human resilience. There are many self-help books and motivational speakers all promising us we can learn to be resilient.
Georgina
Well, it is a useful trait to have, and it's something that can help you deal with many difficult situations from coping with the pressures of work to handling the death of a loved one.
Rob
And it's more than just telling someone to 'toughen up' or 'get a grip', as Dr David Westley knows. He is Head of Psychology at Middlesex University and talked about levels of resilience on the BBC World Service programme, The Why Factor.
Dr David Westley, Head of Psychology at Middlesex University
First of all, there's our social supports, our communities, our families, the people who are important to us, the organisations we work for, so one way we can look at resilience is to measure that – the amount of social support available to us. Another way to think about resilience is to think about how we think about the situations we are in. So, for example, one way to look at that would be just to look at how optimistic people are as a guide to how resilient they might be when times get tough. And then a third level that we can look at for resilience is a biological level - how well we can soothe ourselves, calm ourselves down, how well we can actually regulate our own nervous systems at times of distress.
Georgina
Right, so Dr Westley describes social supports – the people around us who we can talk to and support us and generally make us feel better. I think he's saying, with more support we feel more resilient.
Rob
It's interesting to note that a resilient person isn't necessarily someone quiet, who doesn't make a fuss and gets on with things. Some experts think it's people who ask for help and use this social support network who are acting in a more resilient way.
Georgina
It's a good point. And another level of resilience is how optimistic someone is. Being optimistic means having positive thoughts about the future and believing things will turn out well. A positive mind means you can deal with situations that, at first, look tough. Another level Dr Westley mentioned was our biological level - how our bodies cope in times of distress. Distress is the feeling you get when you are worried or upset by something.
Rob
So, when we're distressed, a resilient person is able to soothe his or her body and regulate his or her nervous system, which helps them stay calm.
Georgina
But, Rob, the big question is, are we born with resilience or can we learn it? Experts speaking on The Why Factor programme tended to think it could be learned.
Rob
Yes, one of them is Ann Masten, a professor at the University of Minnesota. From her studies, she found it was something that we learn when we need to.
Georgina
Ann Masten talks about how some of the children she studied manifest resilience from the start. When something manifests, it shows clearly and is easy to notice. They remain resilient despite adversity – a difficult time in their life they've had to face.
Rob
Other children, what she calls the late bloomers, started off less resilient, struggled with adversity, but turned their lives around by becoming more resilient. Maybe we can learn resilience from a having a bad experience?
Georgina
Well, one thing Ann went on to say was that families and friends can be a great support and help with resilience. Those that were 'late bloomers' only connected with adults and mentors later in life.
Rob
Yes, she says that teachers or parents are role models in how to handle adversity. And children are watching; they're learning from the adults around them by seeing how they react when they get challenged by something. Time now to find out how resilient you are when you discover the correct answer to the question I asked earlier. I said that 'resilience' is also a word used in science to describe the characteristic of a substance or object. But what does it mean? Is it...
a) It is very tough or hard.
b) It can return to its original shape after being bent.
c) It can turn from a solid into a liquid quickly.
And what did you say, Georgina?
Georgina
I said it was b) It can return to its original shape after being bent.
Rob
And you are right - well done! Bamboo is a good example of a resilient material – you can bend it, it doesn't break and returns to its original shape.
Georgina
Thanks for the science lesson, Rob. Now we need to recap the vocabulary we've
.................................................................
Princess graciously marks Asalha Bucha Day
Jul 06. 2020
By THE NATION
Her Royal Highness Princess Bajrakitiyabha Narendiradebyavati attended a religious ceremony on behalf of His Majesty King Maha Vajiralongkorn yesterday (July 5) at the Emerald Buddha Temple (Wat Phra Si Rattana Satsadaram) within the precincts of the Royal Palace in Bangkok's Phra Nakhon district.
July 5 was Asalha Bucha Day of Buddhist Era 2563, when Thai Buddhists mark the occasion by making merit at temples and circling these places of worship with lit candles in the evening. Today (July 6) is Buddhist Lent Day, when Buddhists present offerings to monks who have stayed at their temples for the rainy season.
...........................................................
Changing times, changing traditions
Jul 05. 2020
By The Nation
Thai Buddhists have come to terms with the new normal in the aftermath of the Covid-19 outbreak and are even making merit on Asalha Bucha and Buddhist Lent days wearing face masks to prevent the spread of the virus in temples.
Asalha Bucha is one of the most important days for Buddhists as it commemorates the Buddha announcing the establishment of his religion.
..............................................................
Complete Finished
Monday, July 6, 2020